Adding a sunroom to the back of your home creates an extra safe space for you, your children, or your pets to enjoy. This space between the indoors and outdoors is also an ideal 'getaway' space, a space where organizing parties and other events is made easy. When hosting a birthday party for your child (or dog), it can all be done outdoors. The sunroom acts as a great getaway space for your celebrations, in case the weather turns around on you! It's even possible to make use of your sunroom in the winter.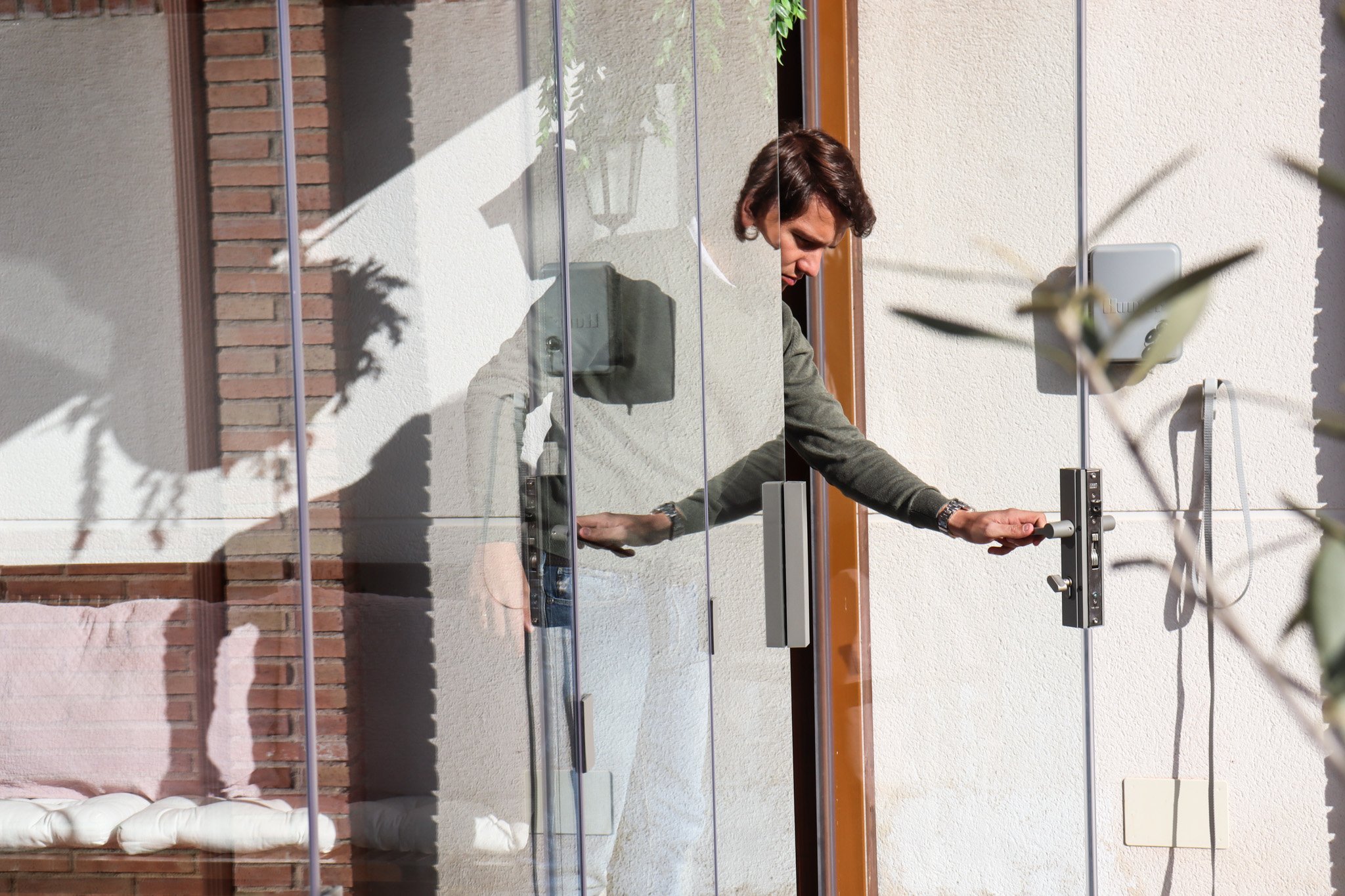 Easily lock up your space for the night, or during the day!
Locked up for the night
A great feature of a Lumon room as a play space is also that it can be locked from the inside. The children and you can enjoy some peace of mind, knowing that they are enjoying the great outdoors... while still indoors! In addition, you can store your furniture (and toys) outdoors all year round, which makes cleaning up the patio a little less time-consuming. The space is also great for a sleeping space for your pet, or perhaps a 'camping' trip for you and your family, especially in the summertime. You can read more about Lumon as a pet-safe sunroom solution here. An indoor play area with a touch of nature! Wouldn't we all want that?
See how sunroom living changed the lives of these homeowners.
Let's go play outdoors
Most of the time, children love the great outdoors and want to spend as much time as possible outside. In the rain and snow, this might not be extremely enjoyable, however. With an enclosed sunroom, your children or pets can enjoy the surrounding nature and fresh air without actually having to go out into the cold or rain. In the wintertime or during the muddy season, the sunroom can also act as a porch area to store dirty or wet outdoor gear.
The sunroom is a great play area for your children or pets
Through a glass patio cover, enjoying the falling rain or starry sky can be made into a fun activity for everyone. The seamlessness of retractable glass walls allows for a great experience in observing the changing seasons while sitting comfortably inside.
You can read more about the best patio cover solutions here.
Extra security can be added with the addition of our blinds solutions, which can easily be adjusted to give you the security you want.
A space for the whole family
The sunroom is a safe space for the whole family. Having an extra space creates room for fun activities not just for your children or pets, but also for yourself. Whether its dinner parties with your friends or having coffee outdoors, the opportunities for life outdoors are endless with a retractable sunroom. Book a free design consultation today to get started on building your outdoor dream!
Don't know what to expect from your free home consultation? Read more here.
With ❤️,
The Lumon Team
Better homes | Better life | Better world
More room for life.