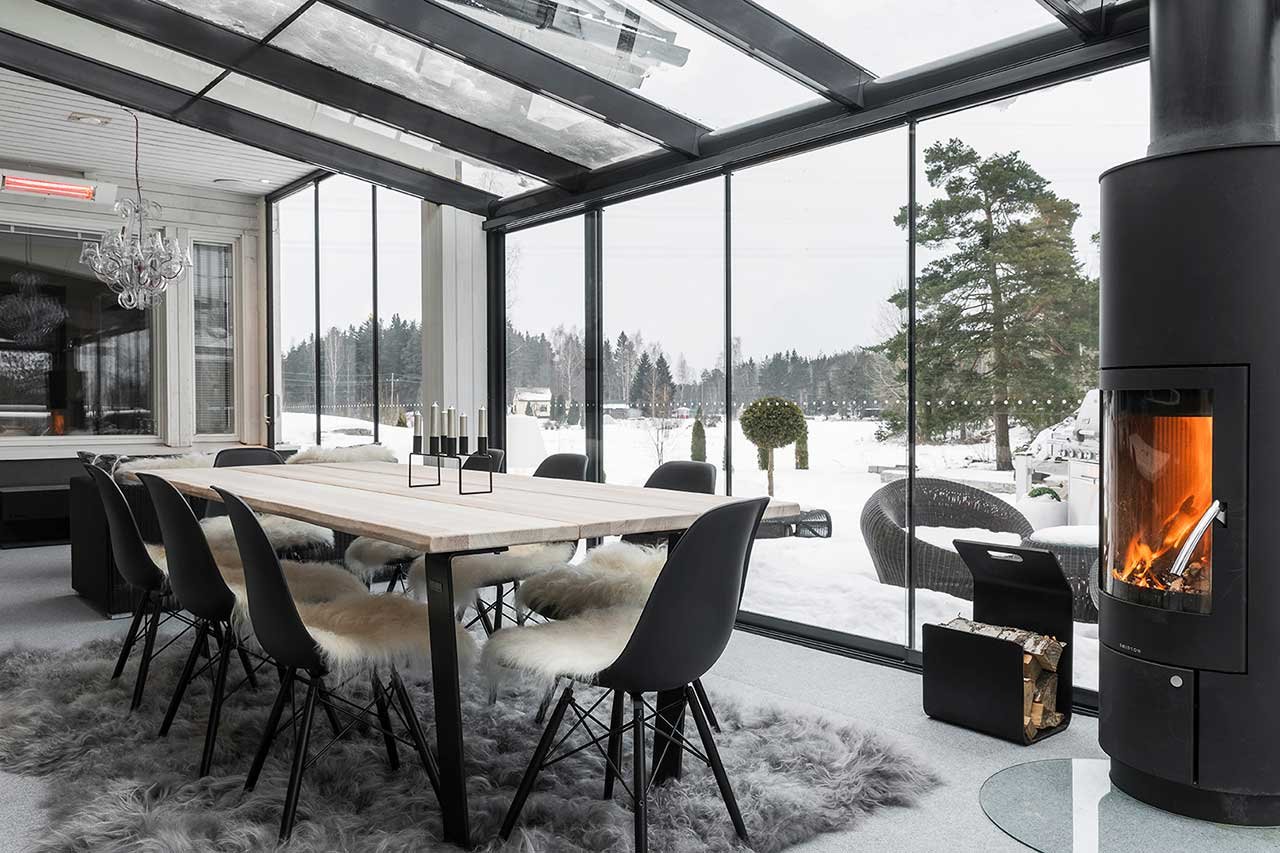 We are often asked if a Lumon three season sunroom can be used in winter. Although three season sunrooms are not meant to retain heat, with some help from external sources - YES YOU CAN!! Lumon's three-season sunrooms give you the ultimate flexibility to enjoy your semi-outdoor space to the fullest snow or shine. Regardless of the season, Lumon strives to add more value to your everyday moments. Because if there is one thing that does not stop for any weather, it's life! Here's the best tips to keep in mind to make sure you can use your three season room even in winters!

Are you curious about the differences between a three and four season room? Read more about it here, and why a three season room will be your best bet!
1. Add a space heater
Depending on the orientation of your sunroom, the type of space heater you may need might vary. Installing one of these heaters in one corner can significantly increase the temperature in your sunroom. And, adding more space heaters will only multiply the result! You might want to decide the number of space heaters based on how much time you want to use in your Lumon sunroom.
You don't have to compromise on your comfort to enjoy your beauty of your own backyard.
2. Put a rug down
By using a rug in your sunroom, you don't only trap the heat generated by your glass panels or additional space heater but you can also use it as a design element to give your sunroom an elegant look! The smooth feel against your bare feet of a thick rug is another bonus! Use a thermal rug for extra warmth in the cold season.
Check out our best seasonal tips for decorating your sunroom.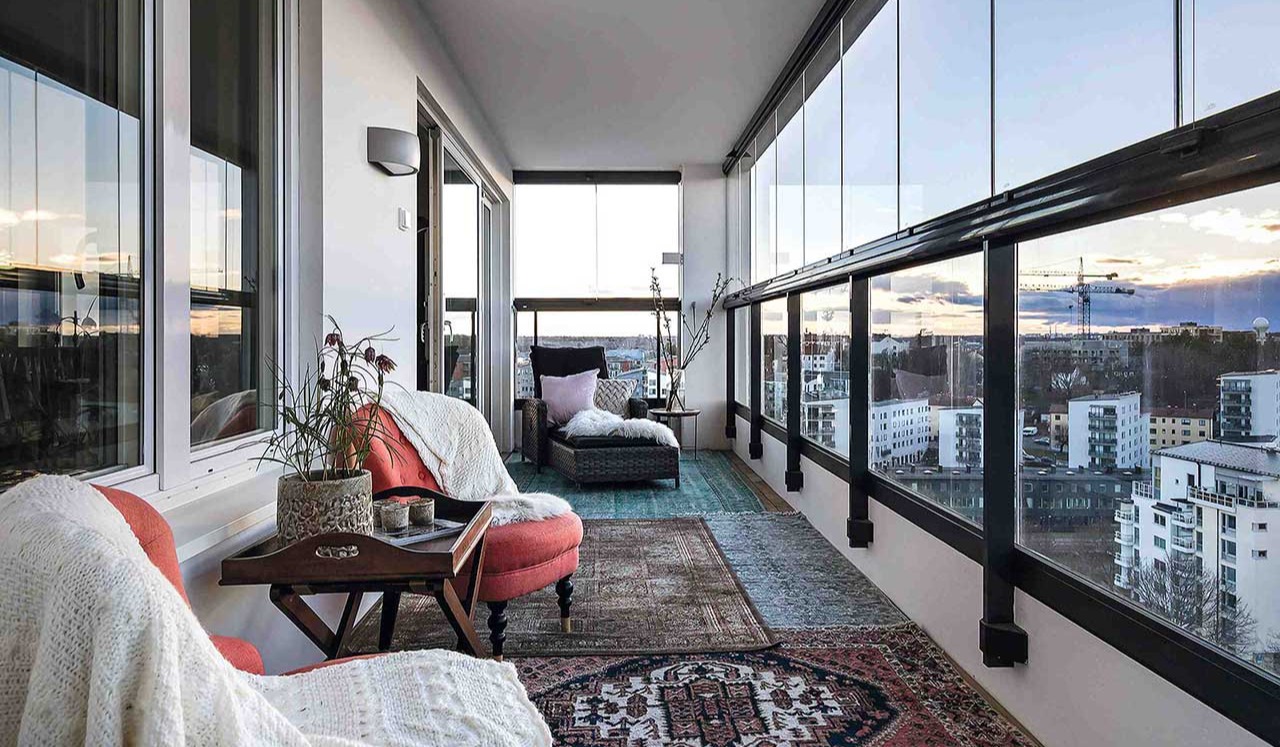 3. Try baseboard heaters!
Baseboard heaters are great as year long heat generators. They're energy efficient and runs effortlessly in the background. Because they are extremely discrete in the way they look, they won't interfere with the look and feel of your sunroom at all! They're great for households with pets and children as they are extremely safe as compared to other space heaters.
Now that you know you can use your Lumon sunroom in winters, what's stopping you from building your outdoor oasis?