Lumon sunroom can be the perfect solution if you're looking for something for your entire family. Being close to the nature sure feels great for us, but it's even better for your pets.
Lumon's sunroom solutions will allow your pet to be close to nature again, their natural habitat! The best part is it's completely safe to let your pets out by themselves too. Read along to find out how you can turn your backyard into your companion's favorite spot in your house!

The best part about having a Lumon balcony glass for your pets is that they can enjoy the space being close to nature, without you having to go out in uncomfortable weather.
Ever wondered why your furry friend seems to love cozying up in the sunniest spot in your home?
That's because just like humans, pets tend to seek sunlight as well. It's a great source of Vitamin D which ultimately helps in absorbing calcium for your pets. This means sunlight = strong and healthy bones!
You can have your furry friends enjoy extra sun time even when you're at work through your Lumon sunroom. This way, they get to be closer to nature and enjoy freely from the comfort of your home. Don't worry! we have lockable handle options for all our sunrooms so your pet will be safe all day long while enjoying nature.
Having a Lumon sunroom will also reduce the amount of dust or bugs or pollen your pets pull from outside into your space! Apart from the physical pollutants, you will also be able to keep your pets safe from heat and humidity. When your pet wants to enjoy the open backyard, you can open the glass panels as per your convenience to help your pet enjoy the nature to the fullest.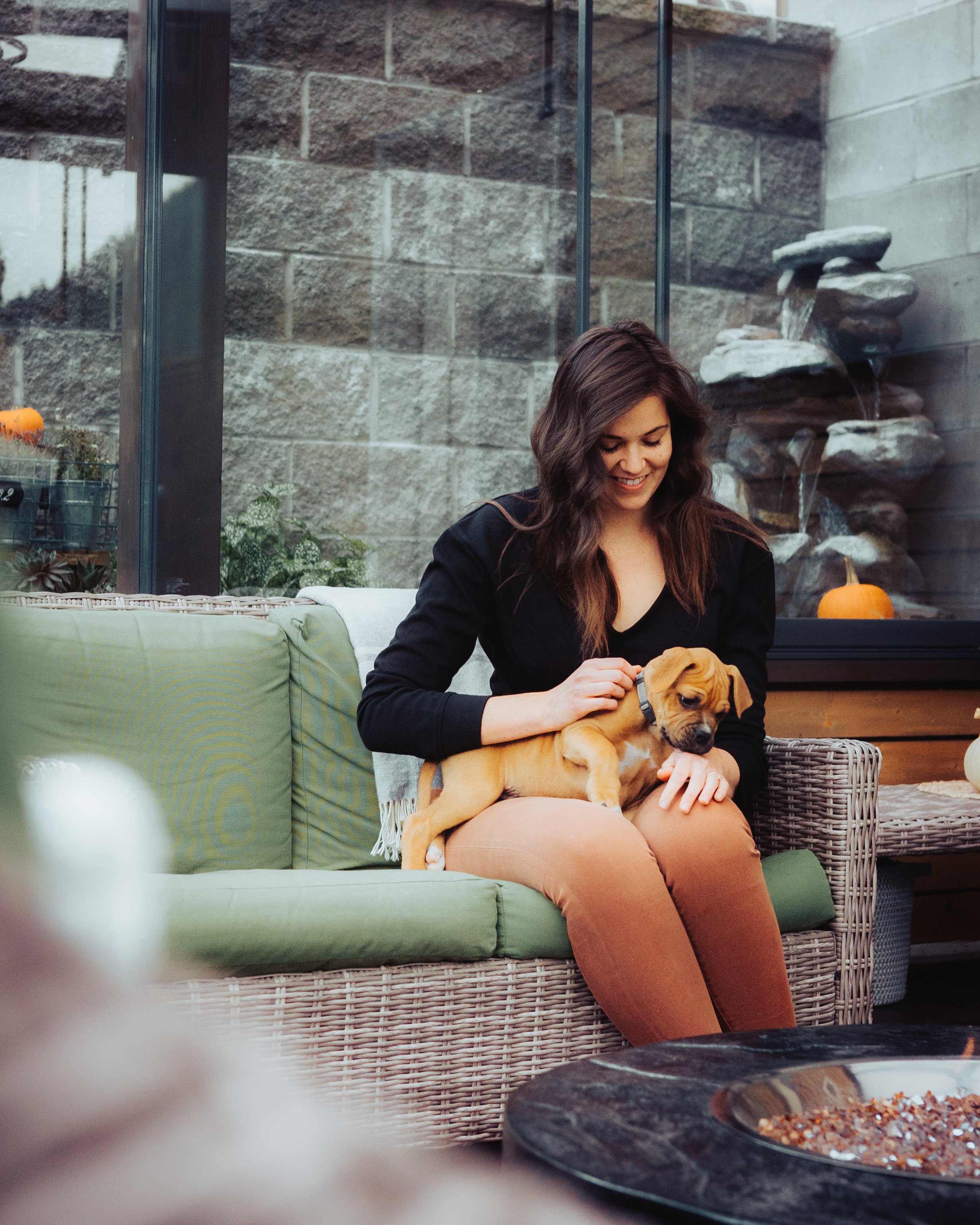 In addition to that by adding in a sunroom in your house can help your pet avoid seasonal affective disorder (SAD) during the darker winter months. That's right, pets can also suffer from SAD which is indicated by lower activity levels, and changing eating habits. But if your pet is able to get 20-40 minutes of sunlight event during the winter months, it can make your furry friends feel better. And it goes without saying, it works for humans too! In order to make the most out of your sunroom during winters, here are some design tips that might help!
While you might not intend to get a sunroom especially for your pets, this is an area you can enjoy with your friends, family and pets! Our Design Consultants will be happy to help you with any questions related to our product, price or design at our free at-home consultation. You're just one form away from unleashing the potential of your backyard for your furry friend!