The conversation around outdoor living trends has become increasingly about the establishment of a connection to nature. Homeowners look to the often unused patio space for the possibility of bringing an added sense of relaxation to the home. It's no wonder - personal wellbeing and a balanced lifestyle are essential in coping with an often fast-paced external environment.
So, how can we make the most of nature on our outdoor spaces? Check out these top outdoor living trends which will help you make this dream a possibility.
1. Functional spaces with added value
Of course, it is trendy to make our outdoor spaces sustainable. Ultimately, sustainability in the home is about finding long-lasting solutions which are functional for everyday life. Having outdoor spaces which are versatile in their possibilities for use naturally enables better use of the square footage of the home.
The addition of retractable or sliding glass walls to an existing outdoor space is a simple way to maximize existing space. Plus, the homeowner - you - can utilize the space in whatever way which brings more enjoyment to your life. One of our customers even did half a marathon on their glazed balcony.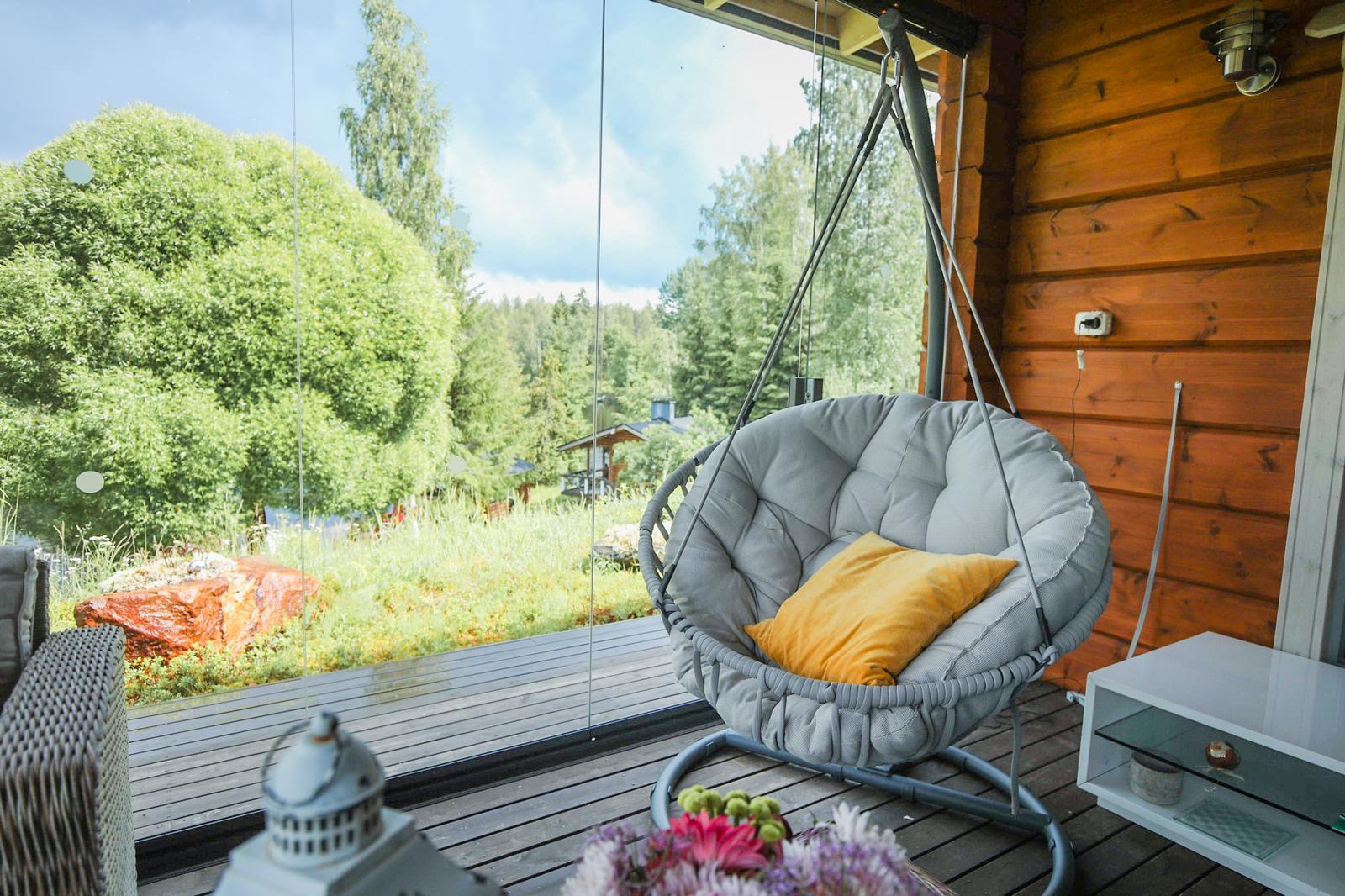 2. Creating a natural look through the use of glass
Even the interiors of homes are beginning to use floor-to-ceiling windows to invite nature into the home. The use of glass in creating outdoor spaces makes us feel as through nature is all around. The seamless design of retractable glass walls enables this feature at best. Not only that, but the glass panels can be opened completely to quite literally "let nature in."
3. Privacy and seclusion
Glass is not exactly a material which provides us with a lot of privacy and seclusion. However, the integration of blinds to the glass panels provides the homeowner with the possibility to adjust the need for privacy at will. Here we come again to versatility - it is trendy to have a space which can be continually shaped and transformed to fit the whims of the weather and the homeowners desires for privacy or closeness to nature.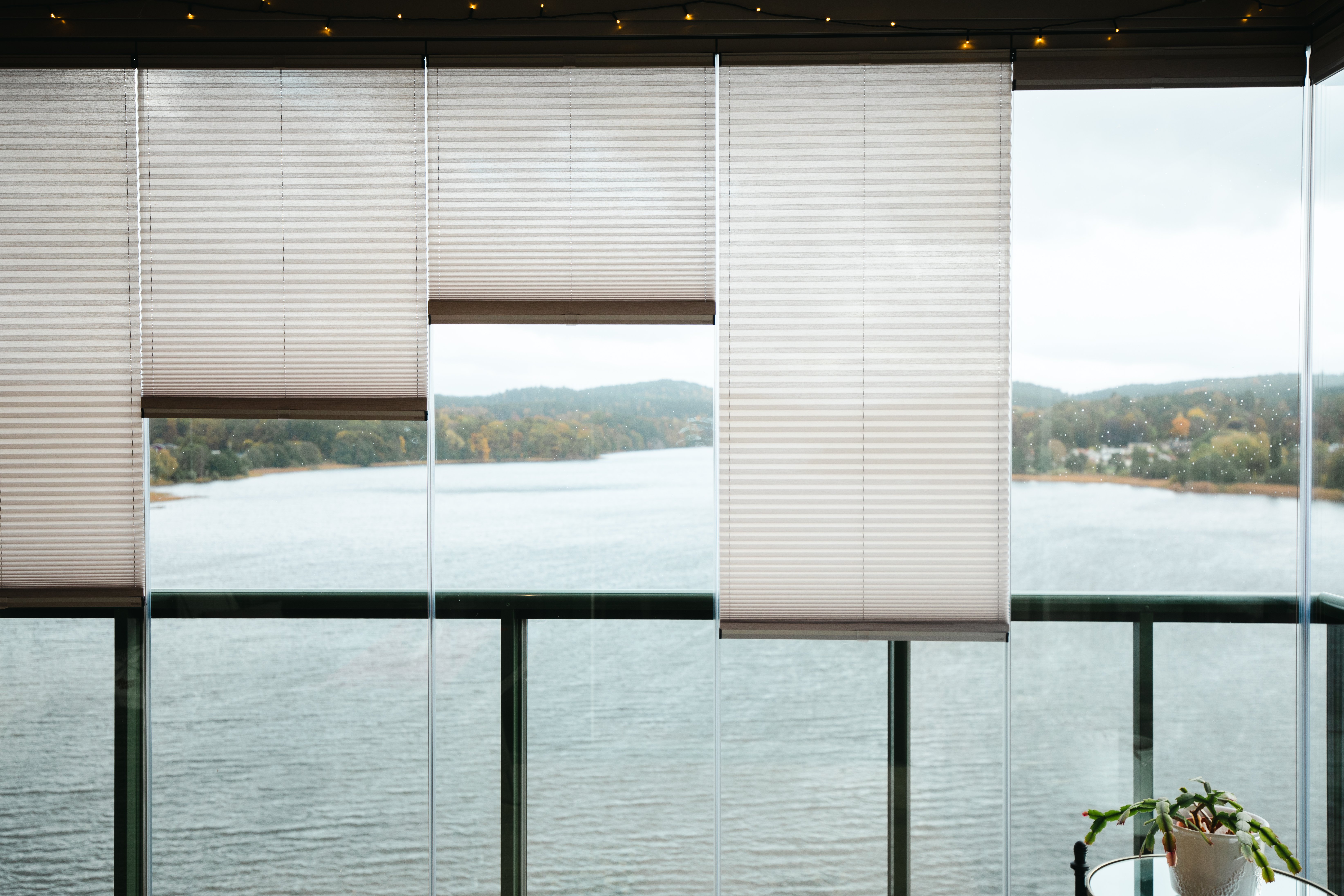 4. Optimal lighting
Another outdoor living trend of the year is lighting - optimal lighting. The ambiance of a space can be completely transformed with the ability to utilize various forms of lighting. With the protection that is provided through retractable or sliding glass, you can make sure that the rain or wind is not impacting the possibilities to create the right ambiance with lighting.
LED -lights can also easily be installed in the panels of your Lumon roof, a sustainable solution for optimal lighting in your outdoor space. Lanterns and hanging lights are also amongst our favourites in making the ambiance feel just right. And, there's nothing that can beat natural light... which can be maximized in your glazed space, thanks to the seamless design. Read more about lighting in a glazed room here!
The 2023 trends for outdoor living are all about connecting to nature. There's many ways in which this can be done, but the addition of retractable or sliding glass walls opens doors to checking off multiple outdoor living trends at once - and in a sustainable way. To add to the sustainability of your outdoor space, you can also utilize long-lasting materials in outdoor furniture, decorate your space in a sustainable way, or turn your glazed room into an outdoor garden.
Patio and balcony spaces hold a lot of untapped potential, but the outdoor living trends of today are helping the opportunities for outdoor spaces to be realized. Hear our customer Nick talk about how Lumon has changed outdoor living for him and his family:
Ready to book your free consultation? Bring your home closer to nature on hop in on 2023's outdoor living trends - which are here to stay.
More room for life.