The term "outdoor living space" is a phrase that is quite familiar to the Lumon family. It may be general term regarding the backyard, but in reality it is simply whatever you want it to be. For some, an optimized outdoor living space (OLS) looks a lot like a living room. Furniture uncovered, blankets ready to be nestled on he couch while you sip coffee while enjoying the fresh air. To others, this space is the outdoor kitchen, where BBQing is not limited to the summer months. Curious to find the best Lumon product for your needs? You can check out the options here.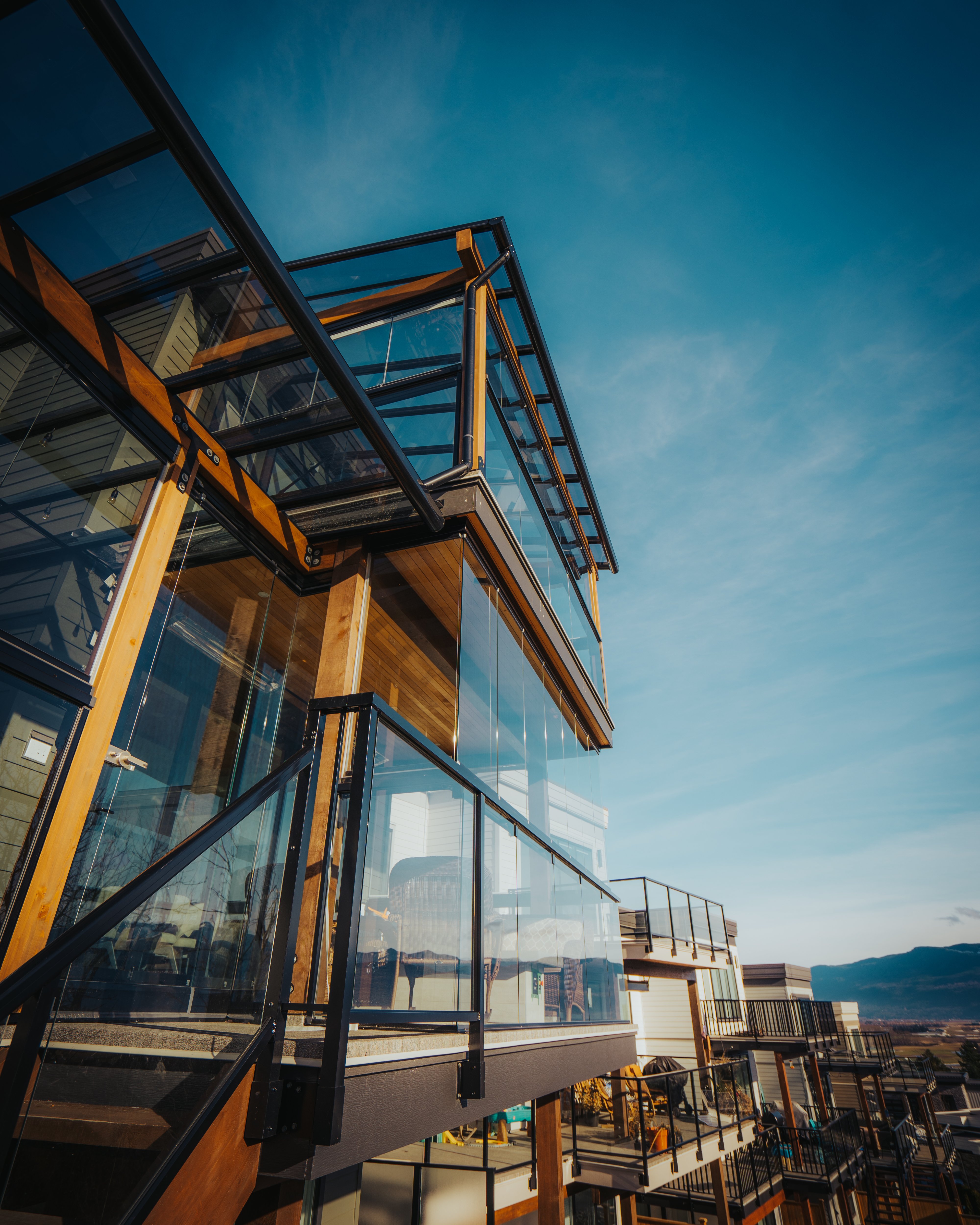 Over looking the Fraser Valley, this brand new home featured a spacious outdoor space. However, with it being on the mountain side, wind and rain is a constant issue, common to most properties in the province. The goal in mind for the owner was not just solving a problem, but adding long term enjoyment and viability to this investment.
With multiple sections of retractable glass + railing and roof systems, the balcony has been transformed into a multipurpose living space featuring a living room with a fire table, an outdoor kitchen with all the amenities and of course, private sunroom upstairs off the master bedroom. With Lumon's new frameless Lumon Glazing solutions, they can now enjoy unobstructed views. If you live in GTA and would like to know more about our new product, you can register for our product launch!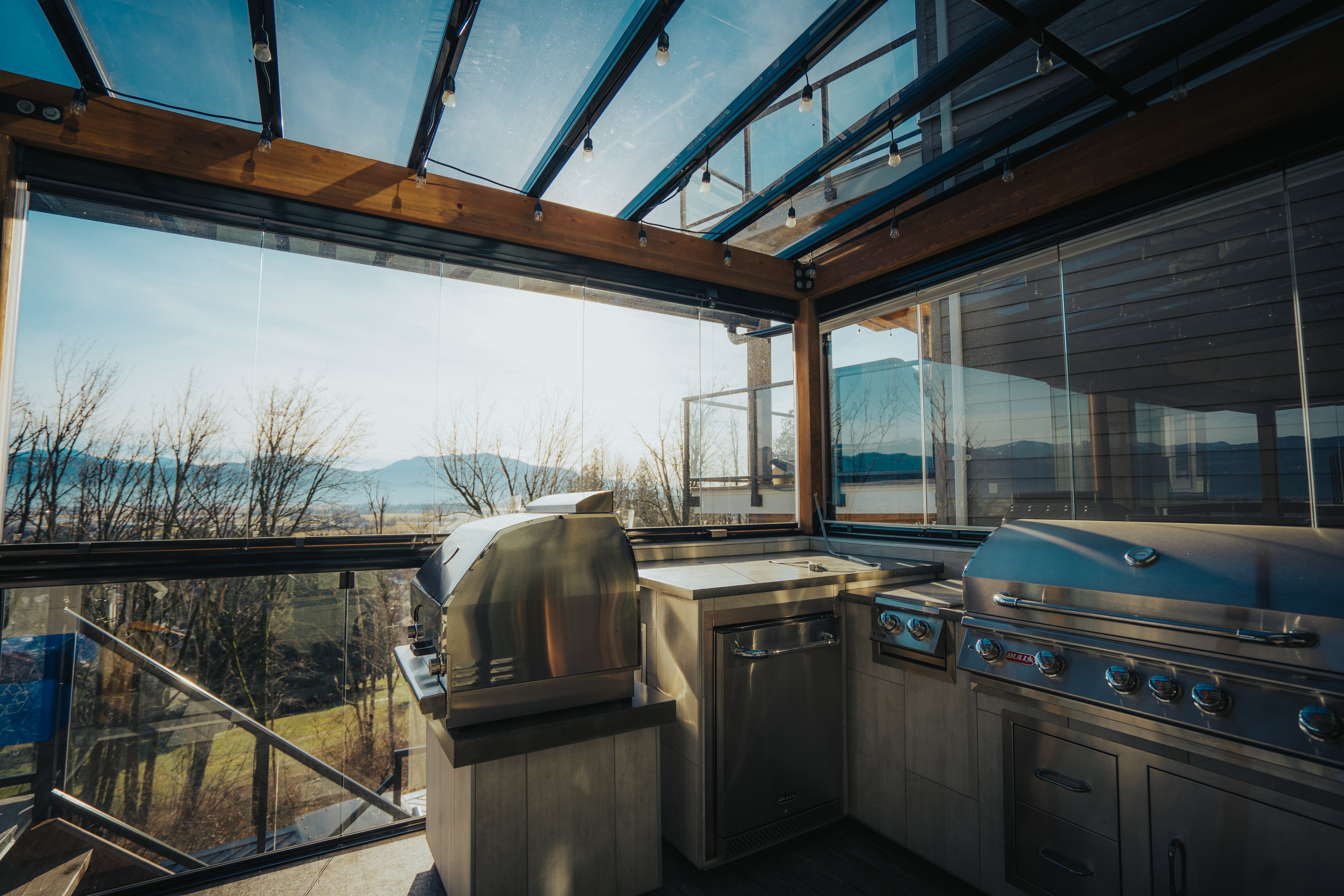 Despite the fact that is home is one of many in this detached development, it is still possible to stand out in a way that maximizes the usage of the balcony, without obstructing the design of the house or impeding any views. Check out a tour of the space here!
If you're ready to turn your patio into your new favorite room, we're just one click away! With our at home consultation, we will answer all your questions and set a path to rediscover the potential of your backyard! Want to know what to expect? You can read more here!