With much of real estate becoming a hot seller's market, many find themselves downsizing from detached single-family homes to increasingly popular townhouse. This provides numerous benefits but with the increasing benefits of smaller living such as a decrease in carbon emissions or a lower monthly utility bill, some sacrifices are made in the downsize. Specifically, the outdoor living space. Many rowhouse owners will have a considerably smaller backyard, or besides the patio, no outdoor living space whatsoever. This can make it really difficult to adjust to the new house! Lumon has the perfect solution for this situation so you can downsize without letting go of the chilly weather hot chocolates in fall and summer BBQ in summers on your patio!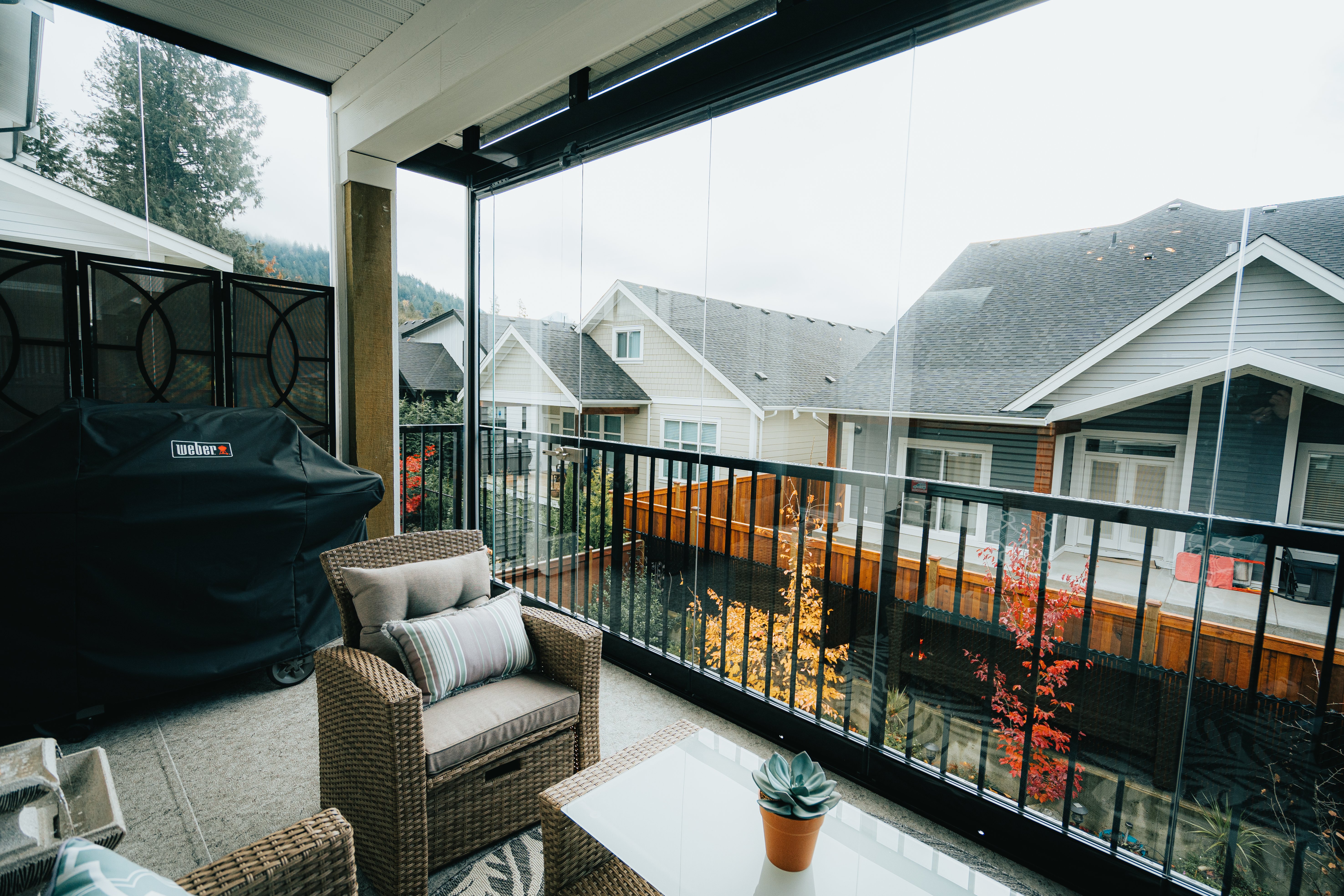 Our client Richard was looking for such a solution after he recently downsized. He contacted us for an estimate, and we designed the space so that would compliment his balcony without it changing the aesthetics of the home. As it is standard for townhouses to be a part of a strata corporation, changing exterior portions of a building can often be a challenge. However, with a frameless retractable glass system, the addition is minimally invasive as compared to the adjacent homes that do not have the product. This video from Richard's townhouse shows exactly that!
As for the design of the actual space, the glazing sits in front of the pre-existing railing which folds and stacks on both ends of deck.
Its worth considering that benefits homeowners and builders alike will receive when including Lumon onto their outdoor living space. Balconies north of the equator will always face the challenge of the elements, whether it be wind, rain, or snow.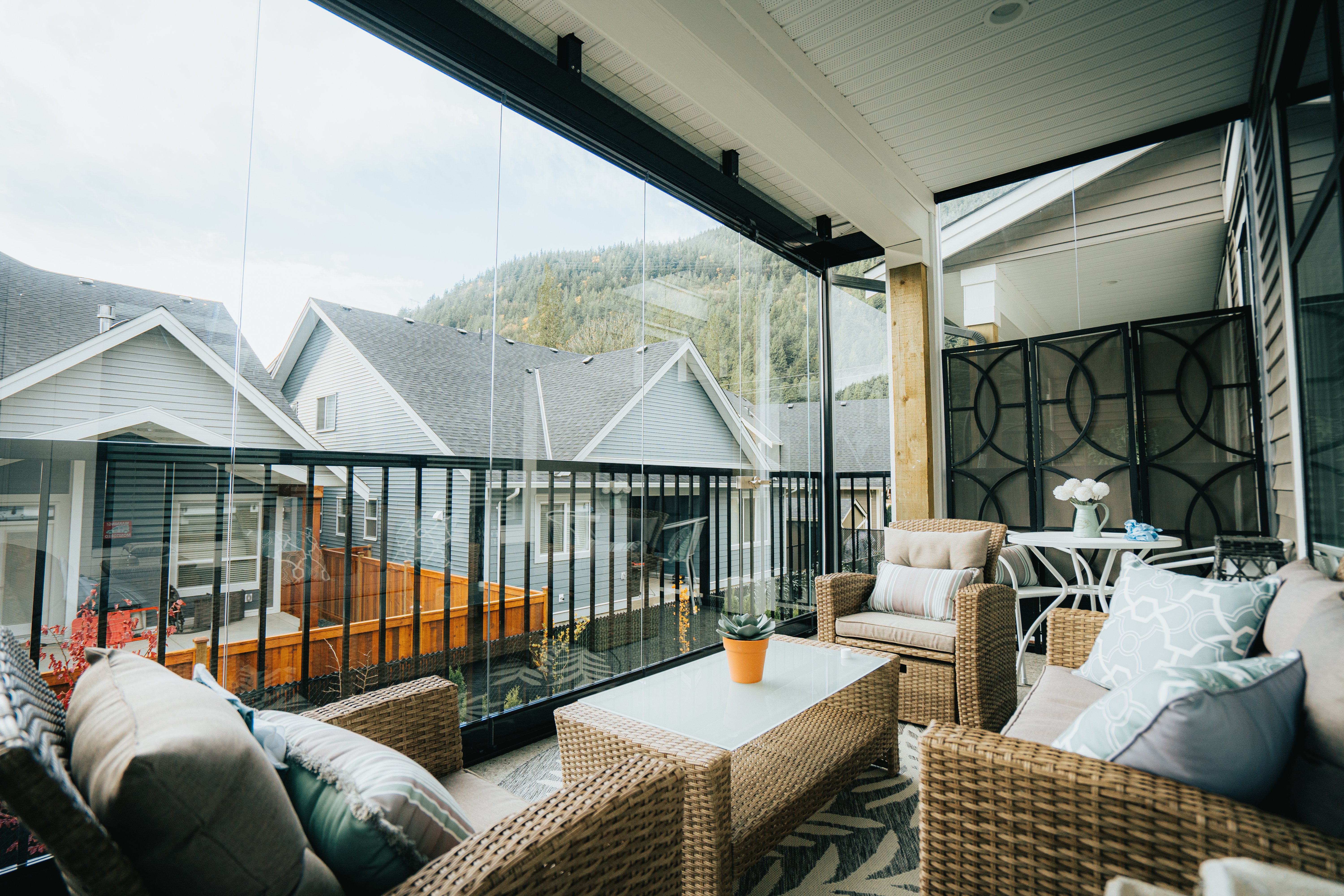 A flexible outdoor living space, such as Lumon retractable glazing, addresses these challenges with a timeless solution.