Jingle bells, Jingle bells,
Jingle all the way.
Oh what fun it is to slay
In your Lumon sunroom with your fam, hey!

At Lumon, Christmas is about spending time with people you love! And that is exactly what we encourage you to do this Christmas. Let's score a sneak peak into a family's Lumon sunroom and see how they celebrate Christmas this year in this brand new Lumon room!
It warms our heart to see people spend more time with their loved ones in their Lumon sunrooms. Because of the pandemic, it may not be possible to gather with all your loved ones - but here are a few elements you can use in your sunroom to bring Christmas joy!
---
1. Lights as sparkly as children's eyes!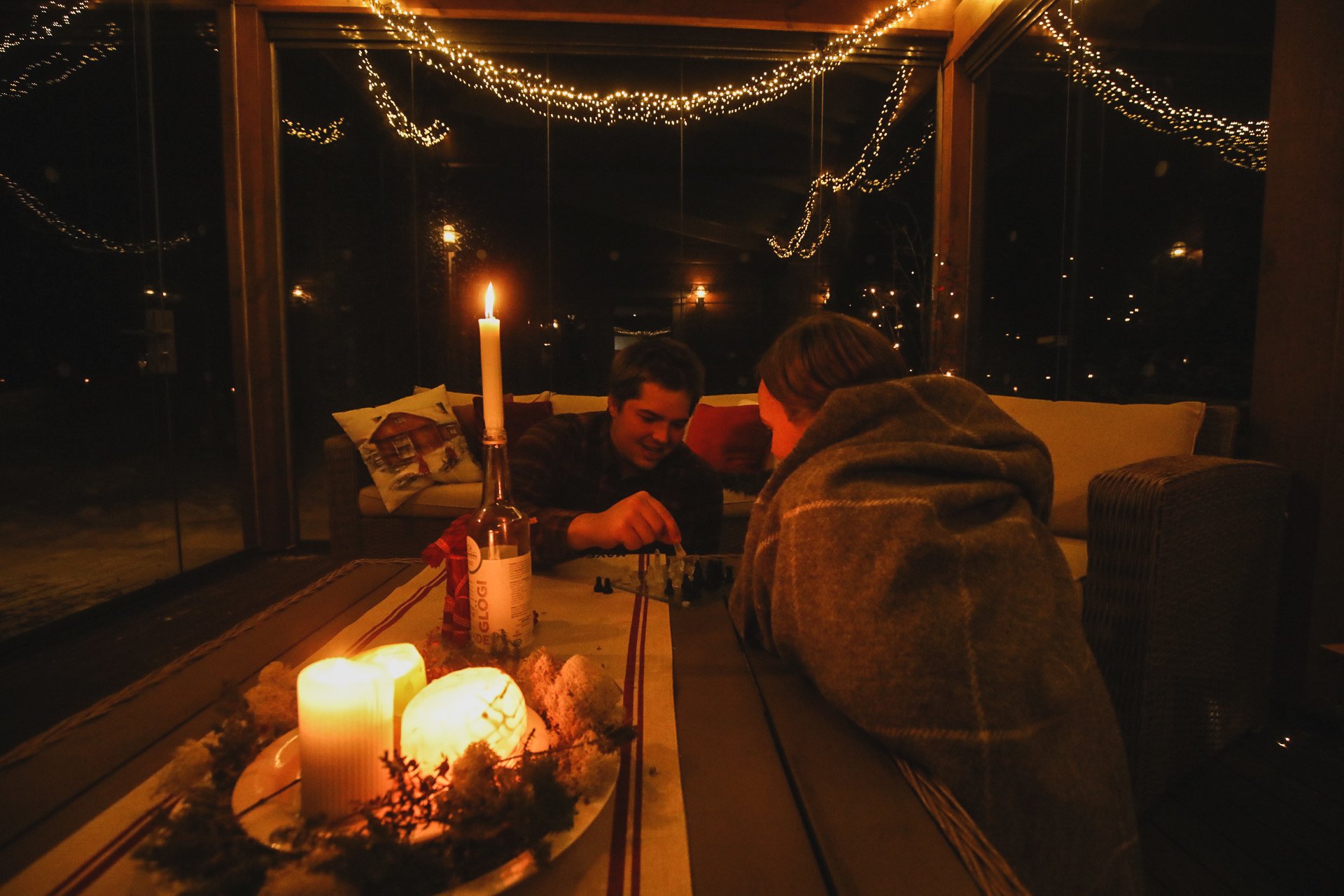 The Christmas lights of today can light up trees and window frames with tiny twinkling lights of many colors but once upon a time - this tradition started with candlelight. The lights symbolize the Christmas spirit within many families.
Want to read about are some more ideas on how to use lighting to uplift the look and spirit of your sunroom this Christmas? You can read more here.
---
2. Pillows and rugs as colorful as the family's laughter!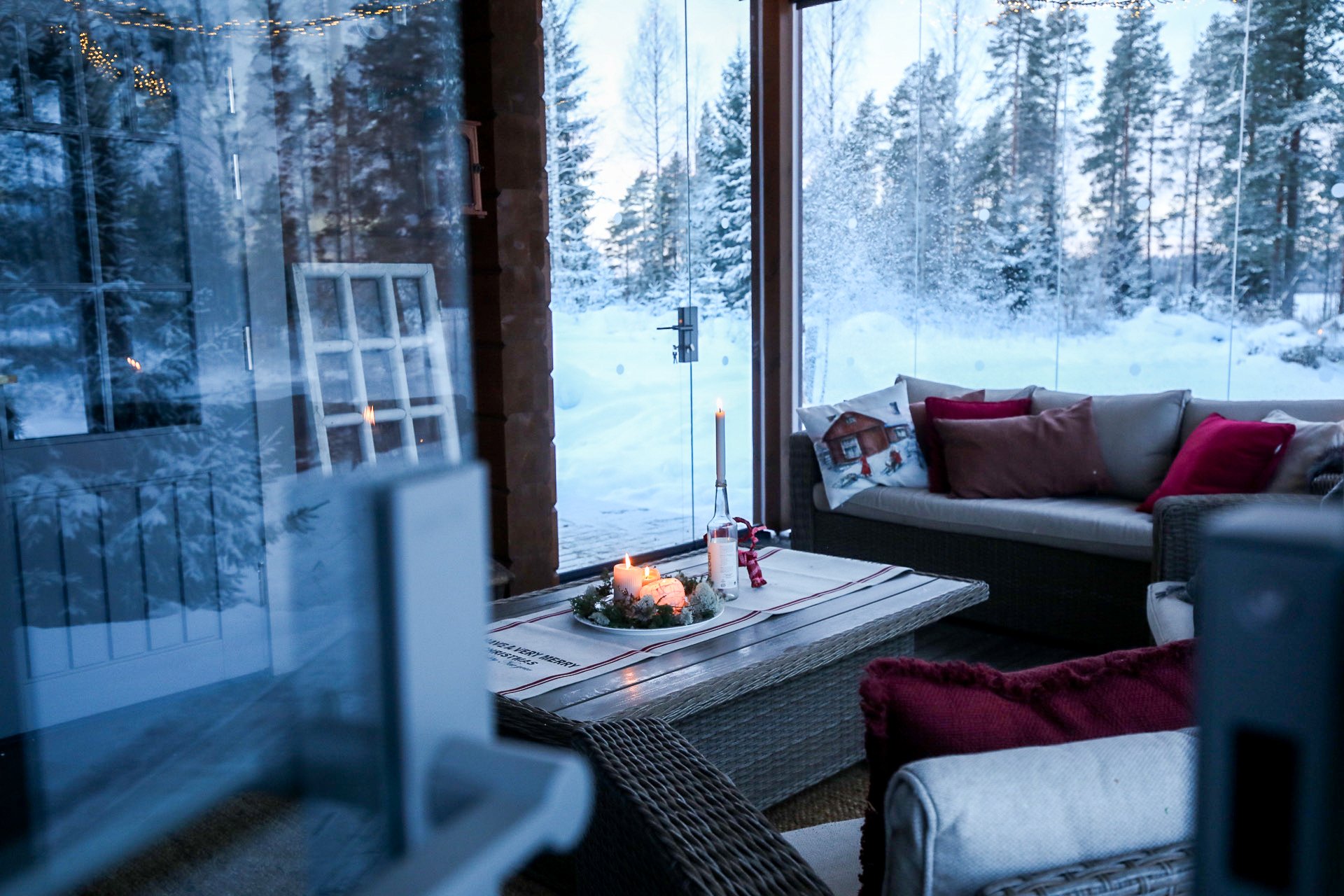 Which visual elements come to your mind when you think of Christmas? For some, it's brightly-wrapped presents sitting under the Christmas tree. For some, it's the red and gold ornaments on the tree. For others, it's cozy rugs and pillows!

Colors and emotions are closely linked. Warm colors can evoke different emotions than cool colors and bright colors can create different feelings than muted colors. Christmas is all about bright, sparkling colors lighting up the long winter nights. Red and green, in particular, can instantly put you in the holiday spirit. After all, it wouldn't even feel like the holiday season without those Christmas colors.
Want to read a bit more about decor elements to bring more emotions to your sunroom? We have some ideas for you here!
---
3. Hot chocolate as warm as love within the family!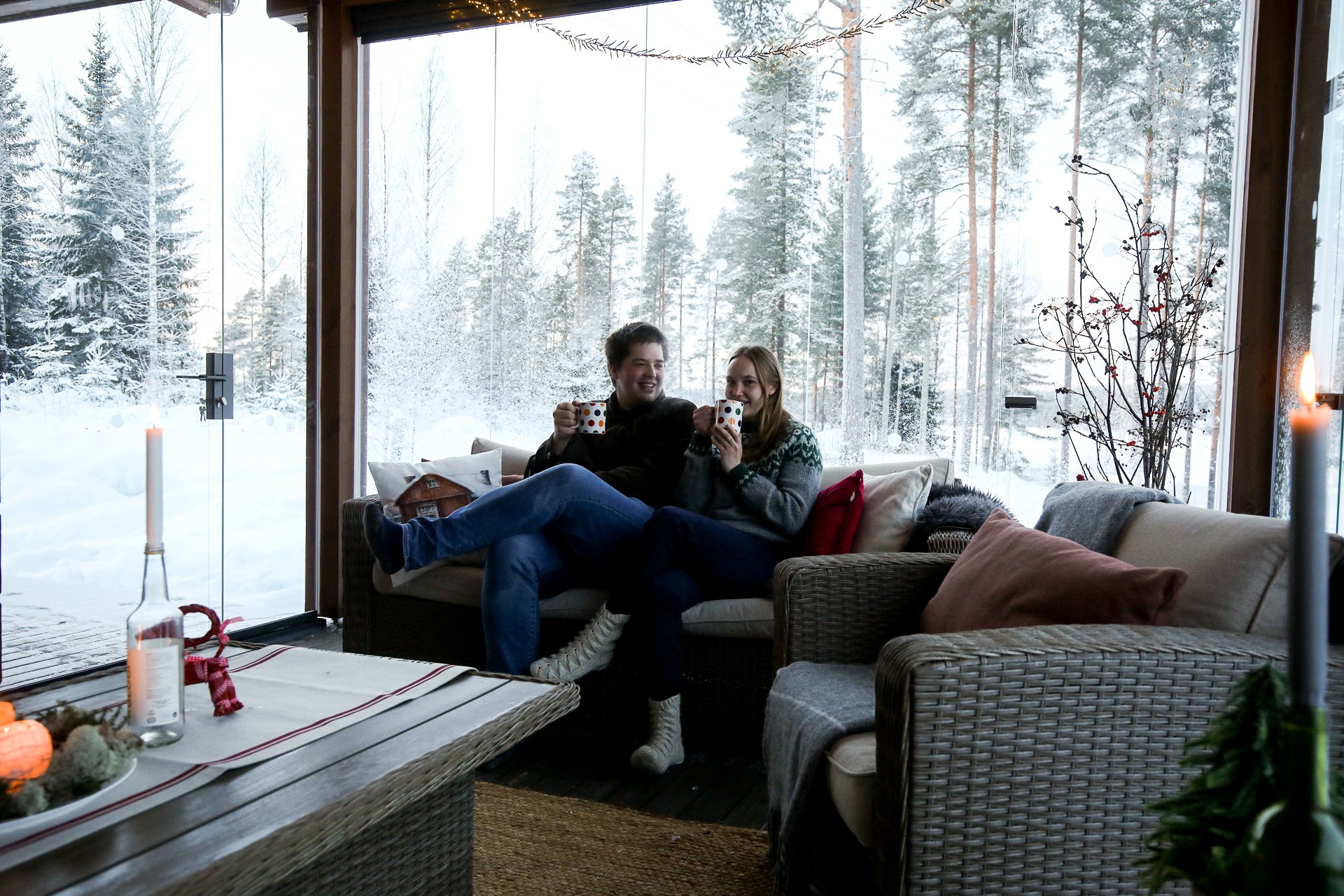 All the lights and rugs would fail to lighten and brighten the world if we could not share it with people you love! What can remind you of mother's love better than a cup of hot chocolate?
This Christmas, if you're lucky to be with your family, create some unforgettable memories. And if you're not, rely on the old ones because sometimes it's just the memories that get you in the holiday spirits.
With our eyes full of sparkle, cups full of hot chocolate and hearts full of love, We wish you a Merry Christmas and a Happy New Year! ❤️