It's important that the interior of your sunroom is decorated in a way that invites you to spend time on it throughout the day! The space is meant to add usable living space, so that you can maximize the enjoyment of your home and its outdoor spaces. Here's the best tips to keep in mind when decorating your sunroom interior according to the season!
1. Match to the tones of nature!
Whichever season it may be, your retractable sunroom is a gateway to nature. Through the seamless design of your retractable sunroom glass, you get a view of the outdoors - and neutral tones matching to the surrounding nature help to bring everything together.
Let nature be your colour palette in inspiring the colours inside your sunroom!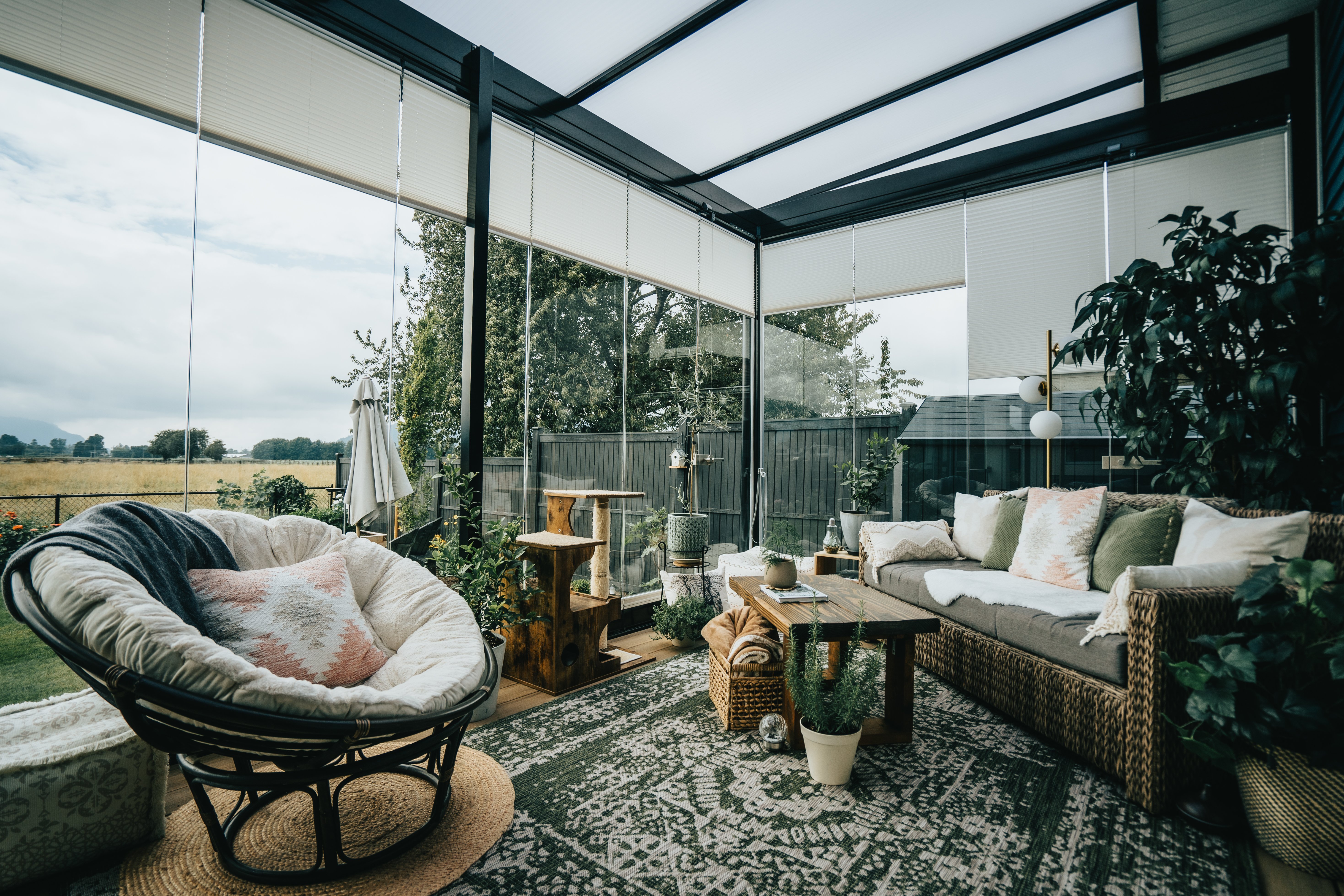 2. Pick neutral tones for bigger furniture pieces
Picking neutral tones for the main furniture in the room ensures timelessness! To spice up the furniture, use different tones in throws, pillows and other decor to match with the theme of the season. One other way to add to the mood, especially in the darker months is to add cozy lighting! Read here for our best tips for lighting in the sunroom.
One benefit is also the fact that you can leave your furniture outdoors all year round. Discover uses for your sunroom space once the colder weather creeps around the corner.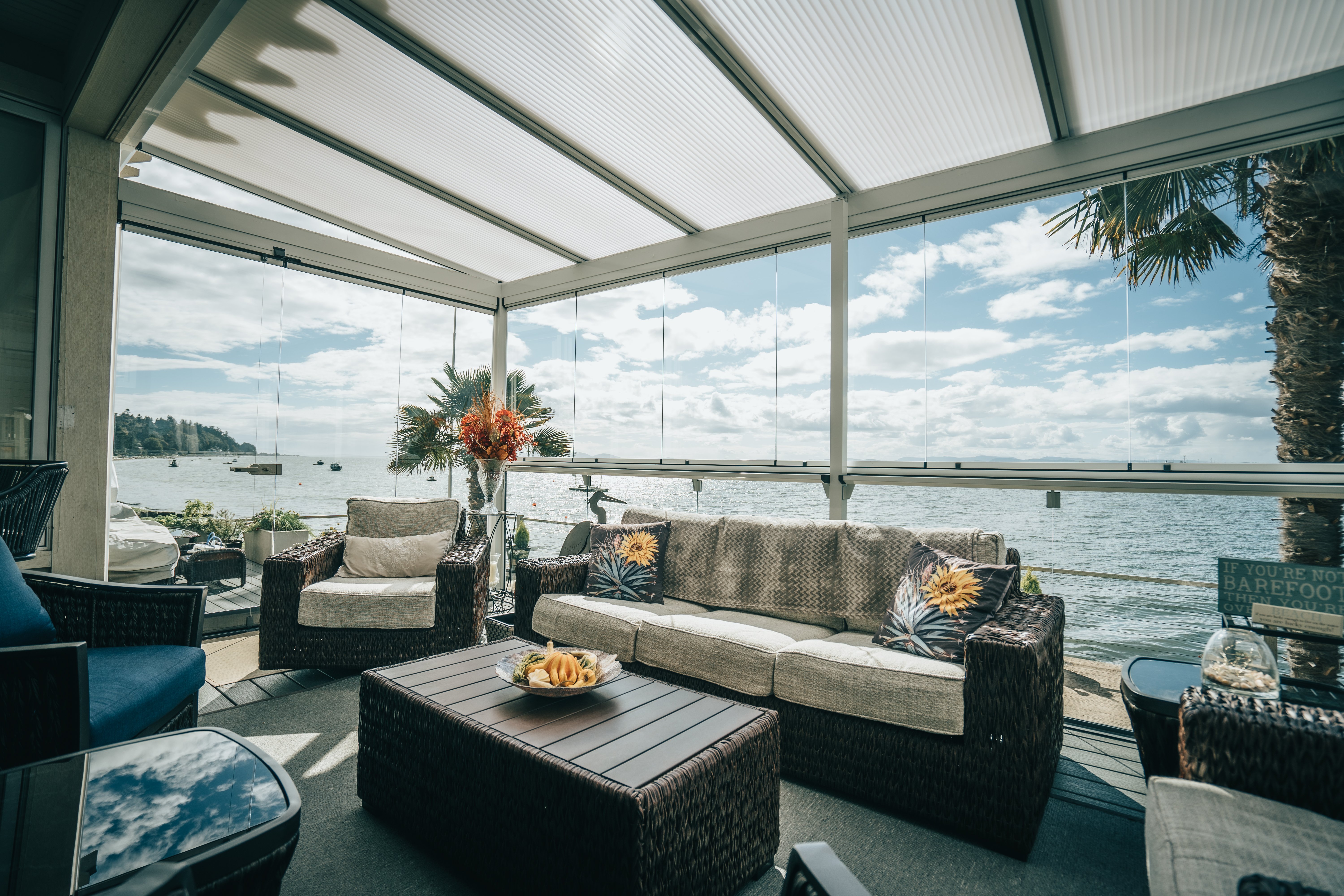 Neutral tones spiced up with seasonal splashes of colour!
3. Add plants to the space!
To bring nature even closer, add seasonal plants into the space to make the mood just right. poinsettias for Christmas, and bulbous plants in the coming of spring! Even in spring and summer, the bugs will not be an issue with plants inside the space, as you can keep the little pests out with the help of retractable screens or simply by closing the glass panels.
There you have 3 tips for interior design of your beautiful outdoor space. To get started on building the space of your dreams, just book a free consultation with a local Design Consultant.