Perhaps you have been dreaming of a glazed outdoor space, or maybe you have a vision planned out in your mind already - ready to be executed. Perhaps in addition, you've been scrolling through blog posts, home design magazines, and social media posts to bring your inspiration to life. The ideas may be endless, but you might be asking yourself: does it really matter where I purchase my glazing from? Why should I buy them specifically from Lumon?
Here, we list 4+1 reasons why Lumon is a trustworthy choice for glazing your outdoor space. We've also included testimonials from our customers!
1.
A quality, long-lasting product
Lumon's glazing solutions have been designed in Finland, thus also meaning that the product has been meticulously tested to withstand Nordic weather. Not only that, but one of our main areas of operation is also located in Spain - so the product is well-designed for both warm and cold climate.
With experience of over 40 years, we also take care of the entire product lifecycle - from sales to production to installation. This way, you can rest assured that the product is manufactured and installed with quality care.
Read more about our warranty package here.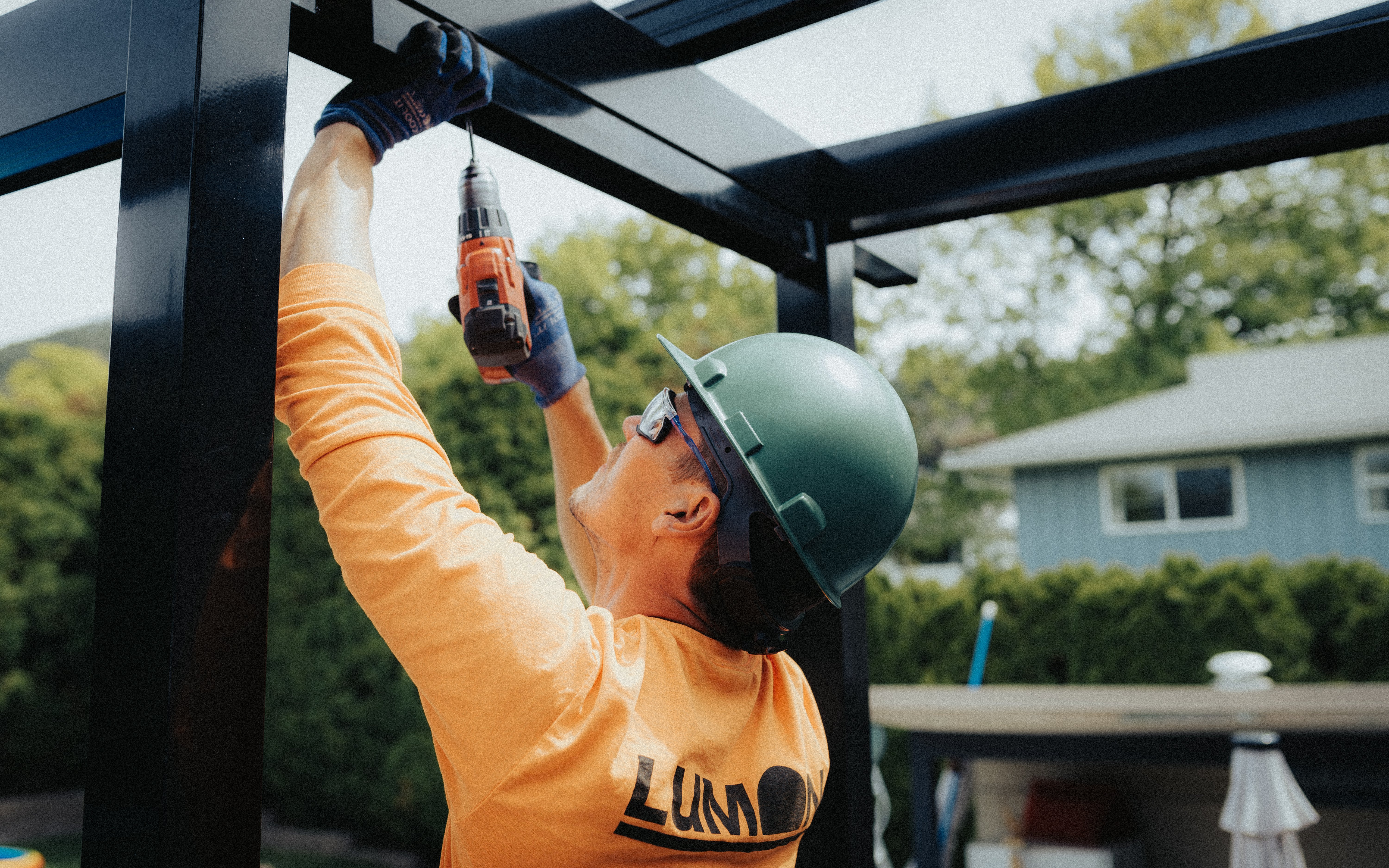 2.
Local custom production
All of our products are uniquely designed and manufactured as custom orders. We are also continually investing in technology and production processes to deliver the best possible end result. Our production operations are located locally in Canada, Spain, and Finland. We believe in the Nordic mentality of simplistic and efficient design, with an aim to bring this mentality to outdoor living around the world.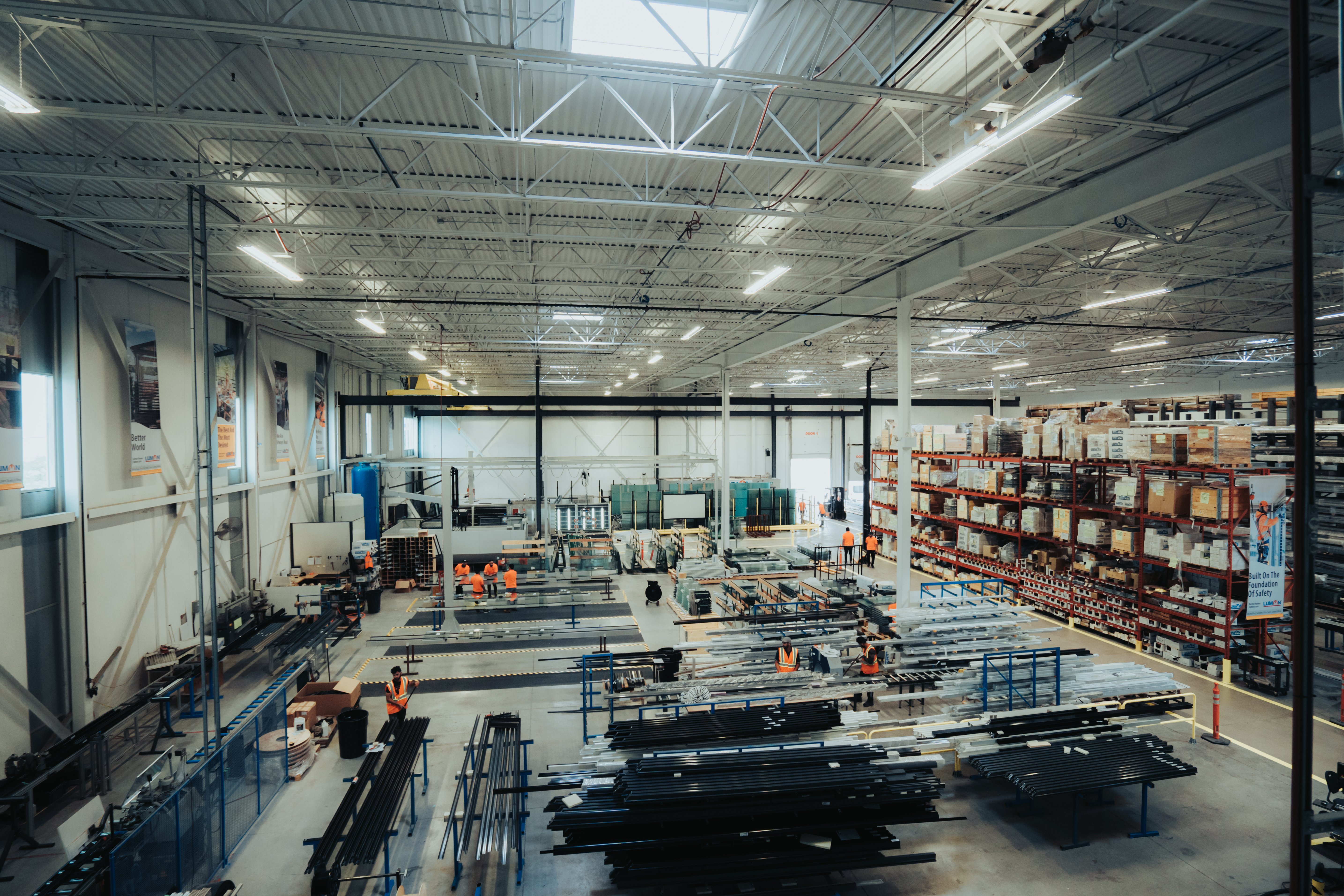 Production floor in Vaughan, Ontario
Lumon's product was initially designed to solve a practical problem: the limited use of outdoor living spaces due to weather conditions. This problem is relevant in many places around the world. Even a covered space may not be sufficient to protect from the elements - thus requiring the addition of retractable or sliding glass doors.
3.
In-house product design and development
Our product has been tested locally in all countries to meet building requirements, and our product is consistently being developed on the basis of customer and employee feedback.
Hear more from our customer, Nick, here:
4.
Professional installers
Lumon's installers are trained in-house for the specialized installation process of our product. The installation team arrives on a set date and time for the installation - the installation is usually a quick one-day process, depending on the extensiveness of the project in question.
From consultation to installation, here's what you can expect.
+ Sustainability
Glazing brings you nearer to nature, without having to be exposed to the whims of weather. Our product is also made of recyclable materials: glass and aluminium.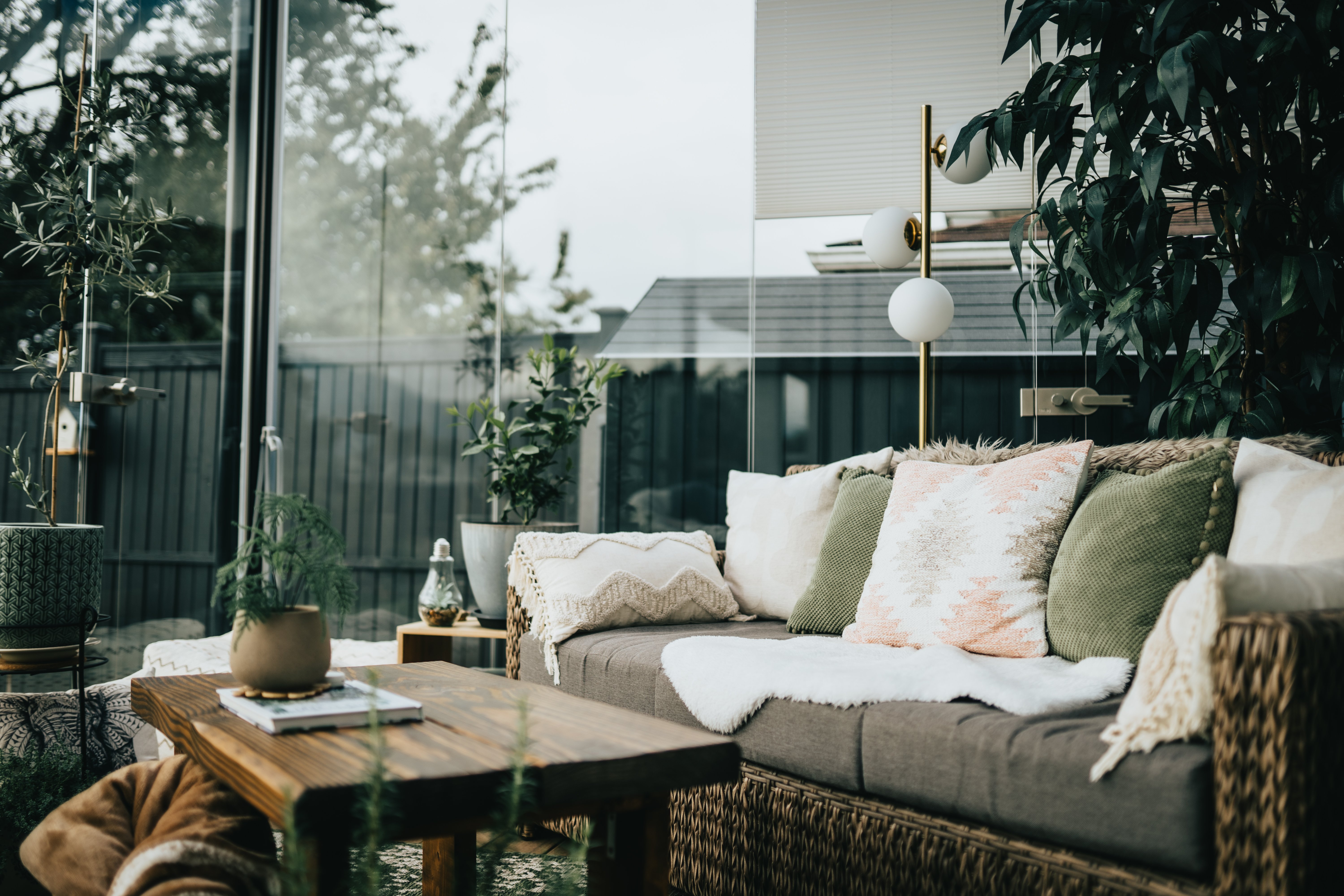 By acting as a buffer, glazing can also reduce the need for heating, contributing to energy savings in the home. The glass also protects the facade of your home, pushing back the need for repair by up to 10 years. Lumon's glazing is not only an effective choice - but also a sustainable one.
To get started on getting your retractable or sliding glazing solutions, book your free design consultation today! Winter installations work great for having your new outdoor space ready in time for spring!
With ❤️,
The Lumon Team
Better homes | Better life | Better world
More room for life.