The warm seasons are long past. Backyard barbecue get-togethers are practically non-existent and the patio furniture is masked by vinyl coverings, crudely draped over with no regard to the aesthetics or function of the space. Even if an odd day marked by sunshine were to occur, the hassle of setting up the patio's elements prevents you from even going outside.
You decide that this needs to change and that extra bit of square footage is not a luxury, but a necessity.
But where do you start?

1. What are my desires for an outdoor space?

Adding a glazing system to your balcony is a way to make your home stand out, so why not give purpose to your space? Am I wanting this extra usable space to host my family and friends? Is this the time to build your ultimate outdoor kitchen? Maybe this is the quiet escape for morning coffee, stretching, and reflection before starting your day. Whatever it is, this purpose will help us design a space that complements your desires for the patio. For example, products that retract and fold are beautifully functional but can impede a walkway, especially if the location is smaller. The Lumon Sliding System (LGS) may be a better solution considering how the glass stays parallel with the track. However, the Lumon Retractable System (LGR), maybe a better solution for those with room for the glazing to stack neatly against a wall.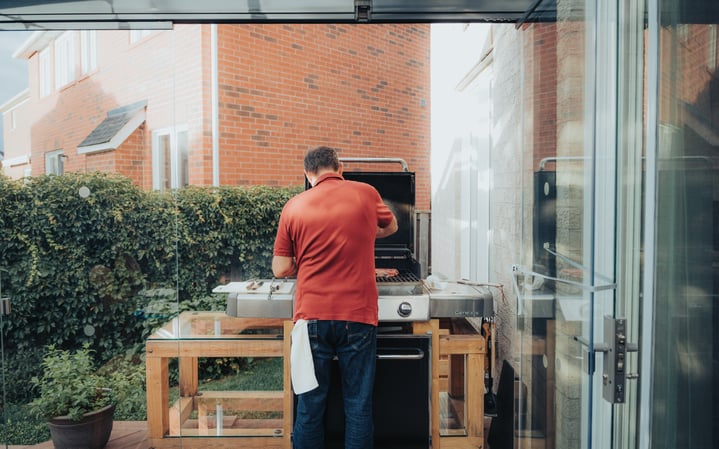 2. What to consider before installation

Like all home renovation projects, there are numerous factors to consider before starting construction. However, do not be alarmed, your Design Consultant and Project Manager will bring all factors into consideration. We highly recommend consulting with a Lumon representative before taking on any tasks.

a) Paperwork

With all renovations, consulting house drawings will display all setback considerations and engineering requirements for all locations that will bare loads. In a multi-family situation, the strata council may need to be consulted dependent on the local bylaws.
b) Pre-Construction
In some cases, blocking may need to be installed preemptively by a third-party contractor to ensure structural stability. Generally, this is a fairly straightforward update for most projects. The surface is also something to consider. Our products last the lifespan of the house itself, so it would be prudent to make sure the surface is of similar quality. This could be re-doing concrete slabs, installing composite or wood decking, or getting an experienced vinyl flooring technician to install a quality product.
Another common problem is stone slab pillars that make for an uneven seal of the stone and post. Not to worry, there are ways to cut a small channel that will fit the most snugly, making for an elegant installation.
With all necessary preparations, we highly recommend that all third-party contractors are either recommended by us or someone that you trust and are in clear, frequent communication with us.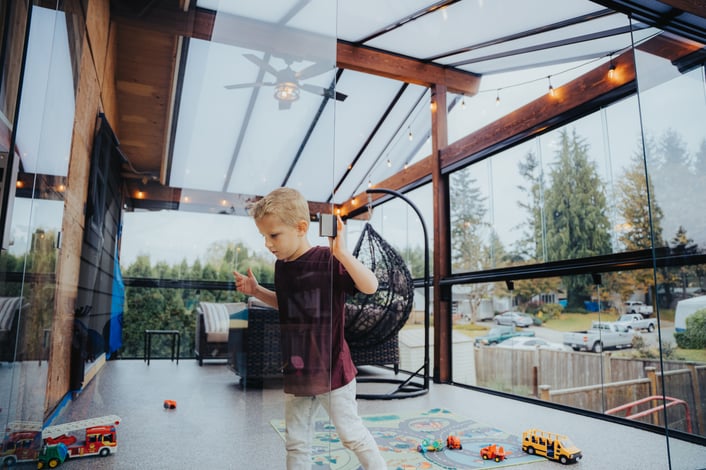 Have any questions about a project in mind? Reach out directly here!