As the earth is starting to bloom, we are getting more and more excited about decorating our homes with fresh flowers. One of the great benefits of having a retractable sunroom is that you can begin to enjoy spring much earlier - especially with springtime greenery! With the spring sun shining in, much of the solar energy is stored in your outdoor space, and enjoying a cup of coffee in your sunroom makes you feel like you are escaping to another world.
When selecting plants for the sunroom, it is important to keep in mind the conditions which they are exposed to. That being said, some plants thrive more than others in a three-season space. In springtime, especially bulbous plants enjoy the sunroom.
Discover possibilities with Lumon - beyond indoor gardens:
The natural, yellow and pastel tones of bulbous plants are perfect for springtime. Narcissuses and other bulbous plants are extremely low-maintenance and flourish in spring temperatures in the sunroom. As long as the narcissus is set in a big enough pot, it need not extensive maintenance and does well even in cooler temperatures. Spring plants should be set in larger pots to avoid drying out!
Remember! The flower plant is also an essential part of décor. Choose an earthy or -neutral tone to match the surrounding nature.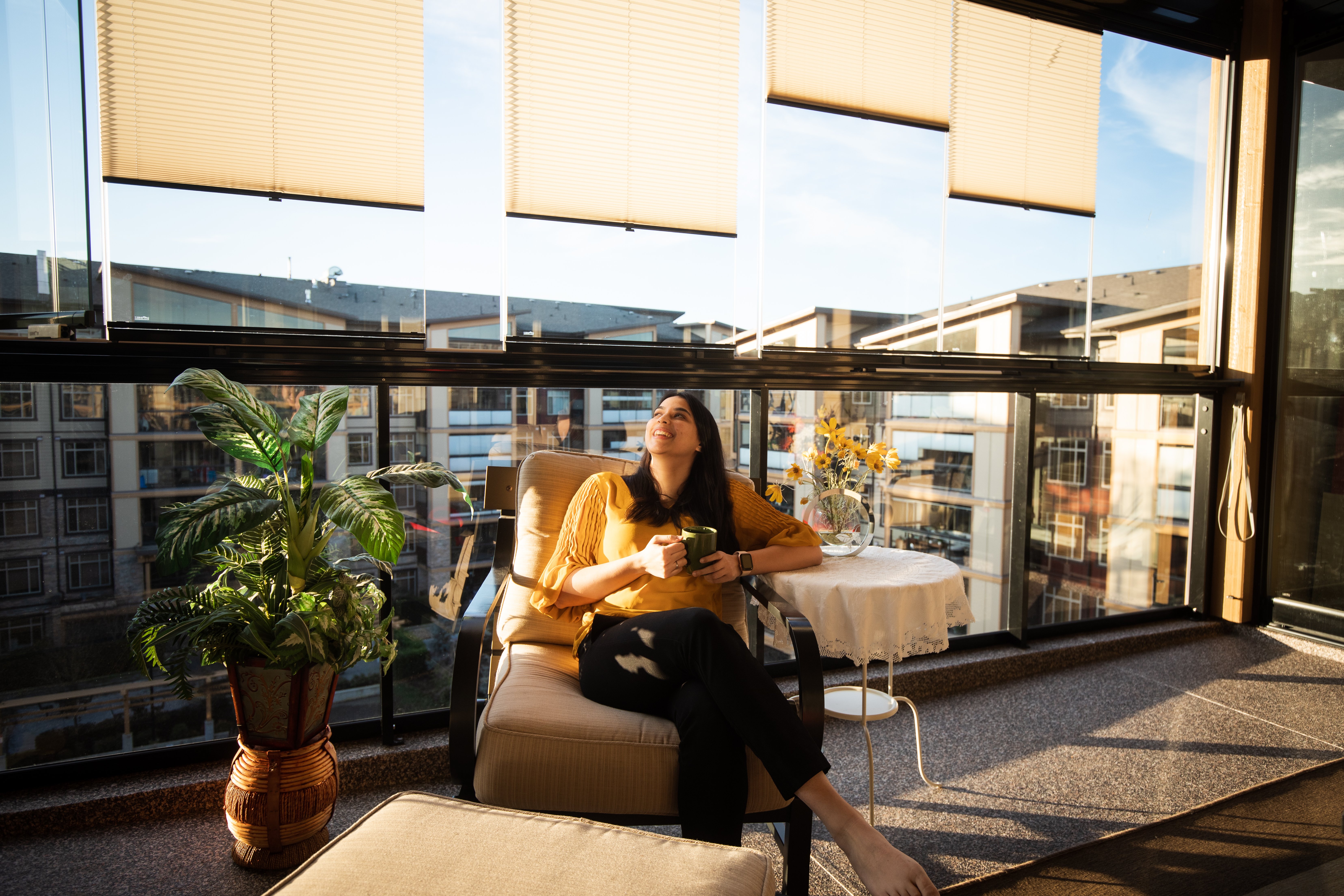 With summer around the corner, we are also dreaming about our sunroom gardens... The summer sunroom makes for an excellent summer garden. Green plants, flowers, herbs and vegetables, and for example strawberries thrive in the retractable sunroom environment. However, the plants should be shielded from excessive sunlight. Set the flowerpots on the terrace so that the shade shields fragile plants from the midday sun. Remember to give the plants water more often in hot weather. Or, install some blinds to protect your sunroom from the intensive heat! Discover more on our blind solutions here.
Succulents are also a great option to add some life to your sunroom in the spring and summer - these plants sustain many kinds of temperatures, so if you are looking for a splash of green... succulents are a trusty partner.
If the plants are not protected by the glazed terrace, make sure that overflowing rainwater diffuses out of the plant, so the plant does not drown. Using larger flowerpots eases the maintenance of plants, as the plants receive more moisture and therefore bloom abundantly. A creative designer can also think about the placement of the flowerpots: could the pots be put onto shelves, the floor of the terrace, or hung from the roof?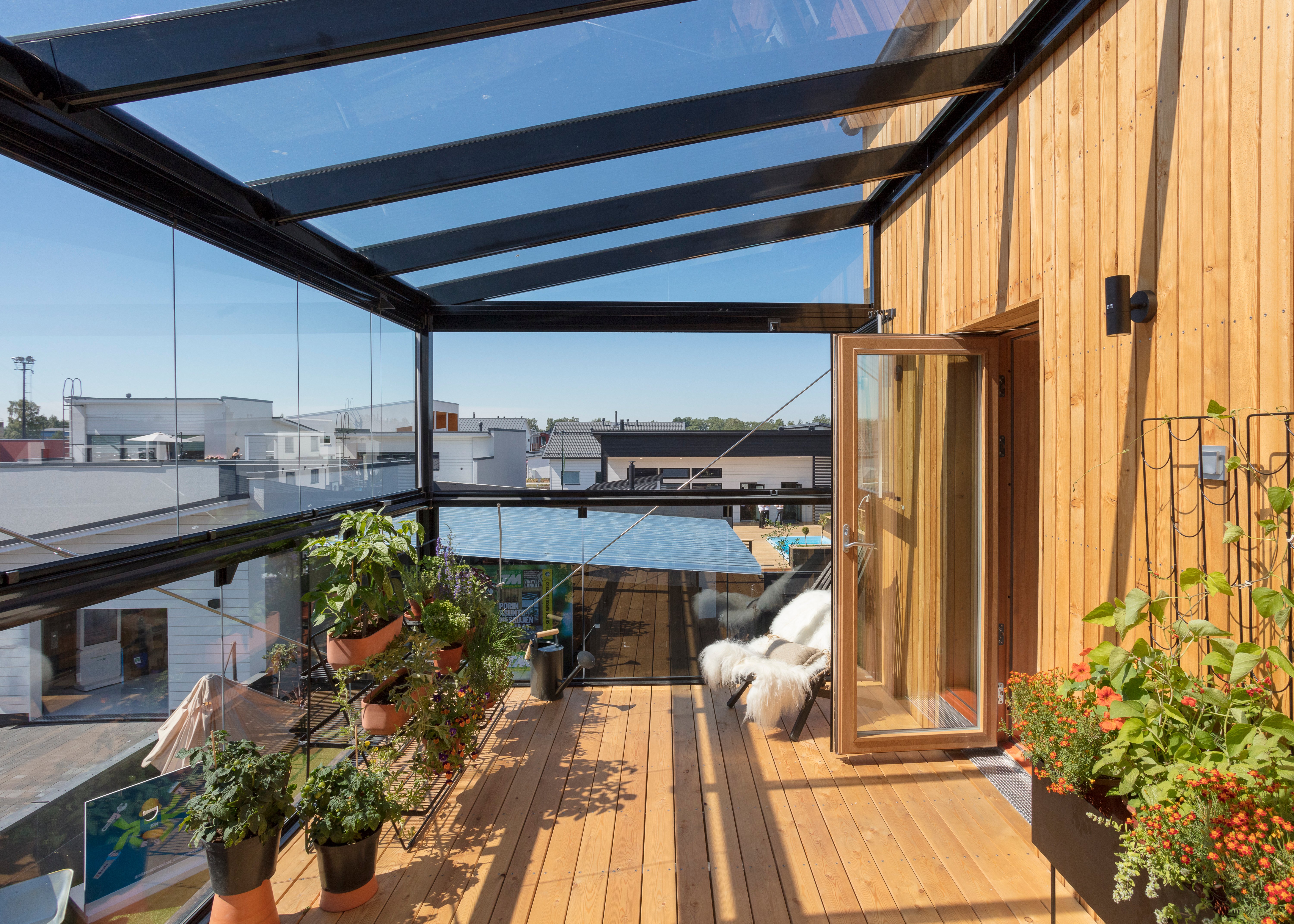 Are you ready to get started on transforming your outdoor living space? Book your free consultation now to make more room for life... and plants!
Here's what you can expect from your free in-home consultation:
What to expect from your free home consultation (lumon.com)
Lumon - a truly timeless solution for your home:
Timeless solution for maximizing outdoor living space! (lumon.com)
With ❤️,
The Lumon Team