Growing your own herbs not only can benefit your physical health and overall experience of food, but can also give you a psychological boost. It's true! Watching something grow that you planted yourself is rewarding for your brain. It can also be a great way to learn more about self-sufficiency, or to educate yourself (and your children) on the basics of what growing your own food looks like.
Unfortunately, our homes may be lacking in space outside the summer season for having our own herb garden or vegetable garden. The kitchen is too cluttered, or there's just not an inspiring spot in the house to start growing herbs or other plants...
But what if your patio or balcony could be transformed into the perfect space for your backyard herb garden? Let's take a look.
1. An enclosed balcony or patio space gives more room for planting
When thinking about extending the usable space in your home, the first thought is usually some type of home addition, or perhaps even in some cases, buying a new home! The thought is nearly never: what if I enclosed my balcony or patio space?
Adding a retractable glazing to your patio or balcony gives you significantly more room to use in your home. In the summer, the space can even be used as an extra bedroom!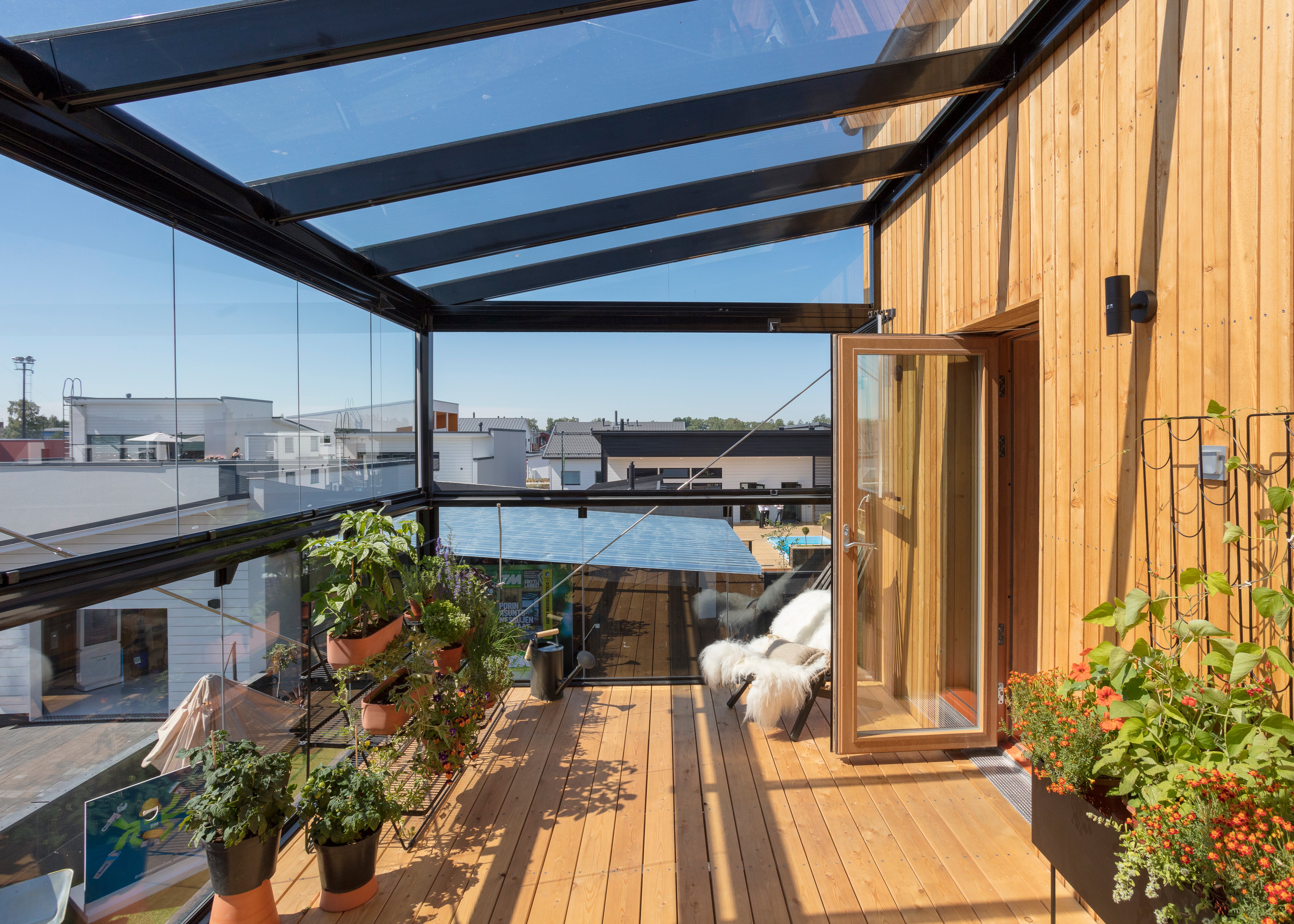 Moreover, a retractable outdoor space is the perfect spot for an indoor garden. The space usually receives lots of sunlight, and with the glass that can be kept closed when spring is still cool or when autumn in stepping in, you are significantly extending the growing season for your plants. On your enclosed balcony or patio, you can experiment with all sorts of different plants, giving you more room to explore your creativity!
2. Sunlight, sunlight!
When the patio or balcony is enclosed in glass, the patio season is extended by many months. In addition, the space acts as a passive collector of solar energy, so that your plants stay warm and cozy inside. Extensive sunlight can be blocked out with blinds - so that your plants or fresh herb garden get just the right amount of sunshine. You can read more about optimal blind solutions here.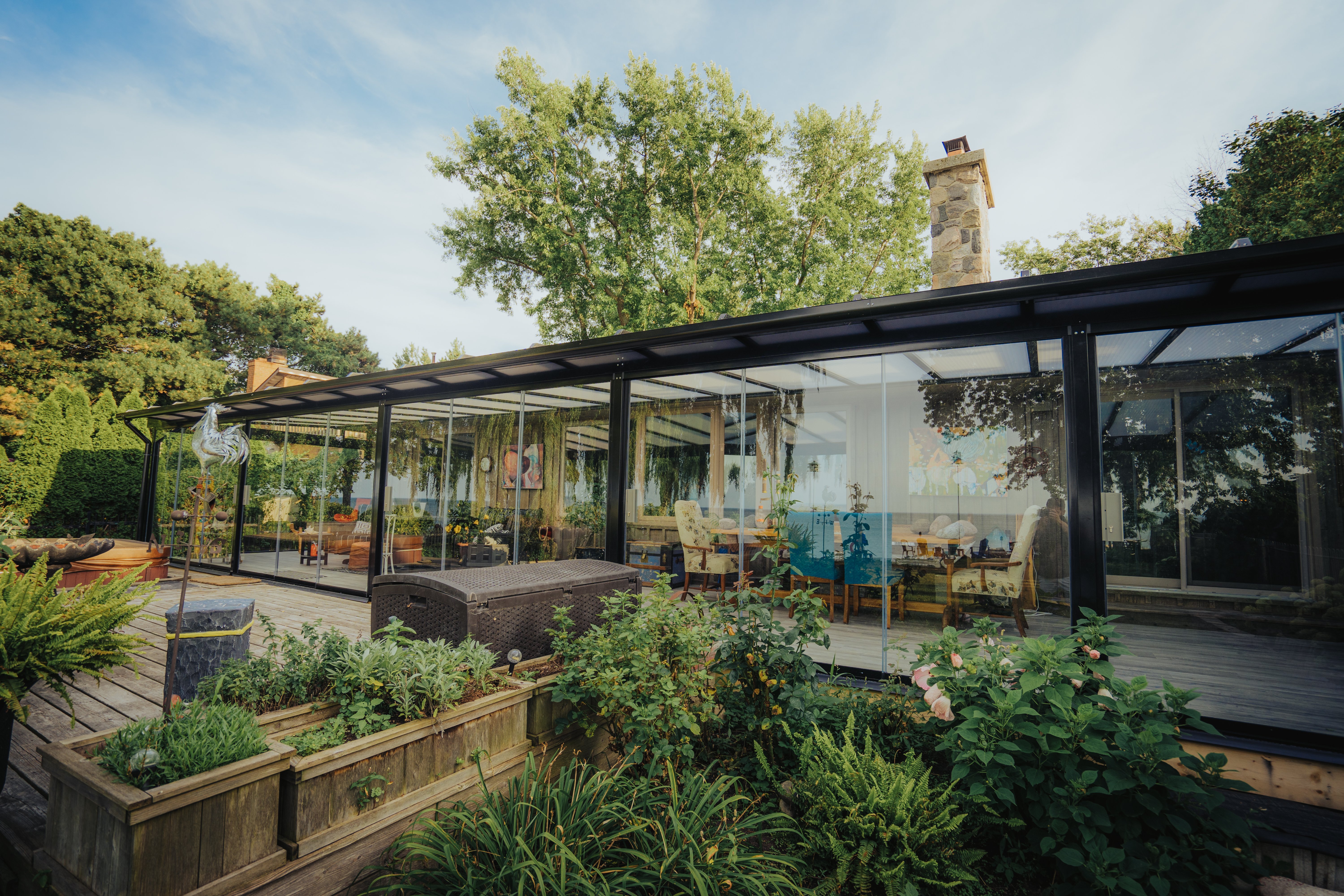 3. A place for pre-growth
Many plants cannot sustain the harsh climates of more northern countries. However, pre-growing your seedlings gives them a better chance for survival. Because spring starts so much earlier on the enclosed balcony or patio, you can already start preparing your plants for summer as early as February or March, depending on the location. That way, the roots of the seedling are much more strong, so that when summer or autumn come around, the plant is still sturdy enough to withstand the weather.
Of course, herbs are only one of the things that you can grow on the balcony or patio. vegetables and various flowers love the enclosed space as well. Having an enclosed patio or balcony space is a sustainable solution in more ways than one... read more on how they also help you to save on energy costs.
Are you ready to start growing your own food and making more of your patio space? Book a free consultation with one of our Design Consultants today, and makre more room for health, wealth, and good food. You can read more here about what all is included in a free home consultation.
With ❤️,
The Lumon Team
Better homes | Better life | Better world
More room for life.