When it comes to improving Lumon's retractable and sliding glazing solutions, some of the most important elements taken into consideration are functionality and design. At Lumon, we are constantly researching and developing our product to be the most optimal for our customers. The most recent development has been the transformation of our framed sliding glass door system to a frameless one, resembling the look and design of our retractable glazing systems. Now, you can enjoy seamless views with both of our retractable sunroom solutions!
---
Why is Lumon glazing the right solution for your backyard?
Well, let us tell you! Spring is coming, and as we know... so is patio season. Wouldn't it be nice to enjoy rainy evenings on the patio, perhaps a BBQ party with friends or family? Discover how your Lumon sunroom enhances your outdoor dining experience! Here's just some of the reasons why Lumon's frameless solutions are just the right way to beautify your home:
Our glass is high-quality, made to withstand Canadian weather
Our design is inspired in Finland, showcasing minimalist and contemporary Nordic Design
Our glass and aluminum is manufactured locally in Canada
Our glass improves energy efficiency in your home, and the carbon footprint of our product is paid back in 3-5 years
Our product is lightweight, easy to use, and adds plenty of usable space to your home!
With developments on our retractable and sliding glazing systems, our product is designed to have even better performance as well as improved usability, safety and quality features.

Don't miss out on the views with our frameless systems!
---
Is your patio all ready for spring?
Spring is just around the corner, and we are getting ready to install the first systems with our new product line! With the spring sun shining into the sunroom, it's already summer on the patio in March or April. For lovers of interior design, the sunroom is also a perfect place to put your creative energy to play. With neutral furniture, you can easily change up the mood for the sunroom with swapping out throws or pillows, and by adding seasonal plants!
Check out our best tips for decorating your sunroom according to the season here.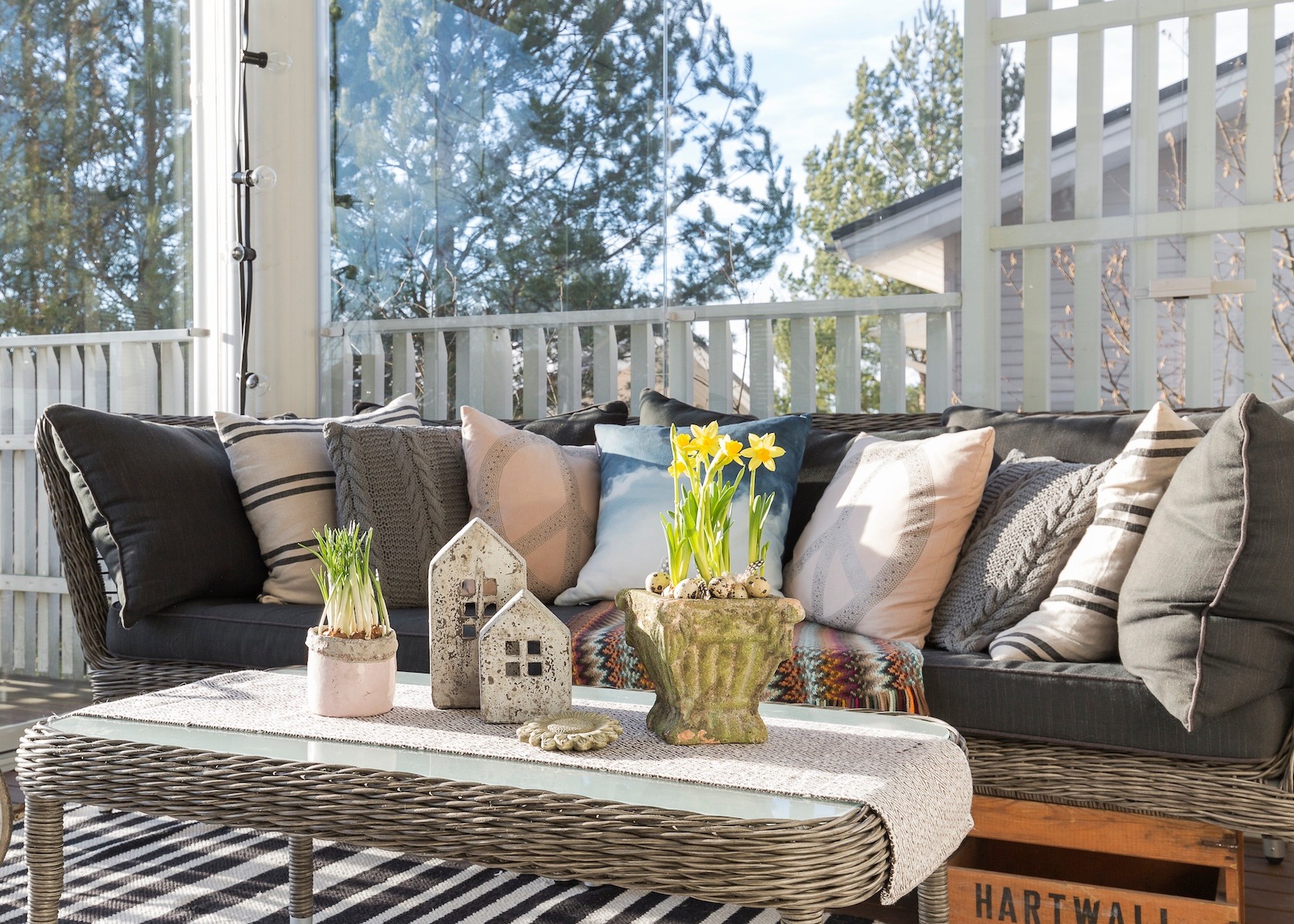 Enjoy an early summer in the sunroom, and spice up your space with colourful throws and pillows as well as seasonal plants.
If you live in the Greater Toronto Area and would like to attend our Product Launch for Lumon Glazing, make sure to register before all our spots are filled in.
---
Let's get going on designing your dream outdoor space! Read about what you can expect from your free in-home consultation here. Summer is just around the corner, so don't wait any longer...