The balcony is ubiquitous. Generally humble in size (averaging between 40 and 80 SqFt in North America), as long as humans have been living above one another, having access to the outdoors has been crucial for architectural progress. In Ancient Greece, balconies were one of the many ways to allow for ventilation in a humid area.

In the present day blessed with HVAC, balconies as of late served more as a recreational space, otherwise known as "outdoor living space". Despite thousands of years of architectural innovation since then, balconies are plagued by neglect. If we are using these spaces for recreation, we have to center our usage around weather and time. This is contrasted by the usage of other spaces in our homes.

Shantaé Campbell writing for Yahoo speculates that balconies are becoming a thing of the past and a luxury for the future, "Balconies are expensive to build and quite frankly, most balconies aren't actually used all year round," she quotes.
And as for reaching net-zero, the traditional balcony she argues makes the building "less green" as it creates more opportunities for permeation, she argues.

But what if the balcony could actually reduce our carbon footprint? What if it could save on energy costs? That it could be a space just as beloved as the kitchen or living room?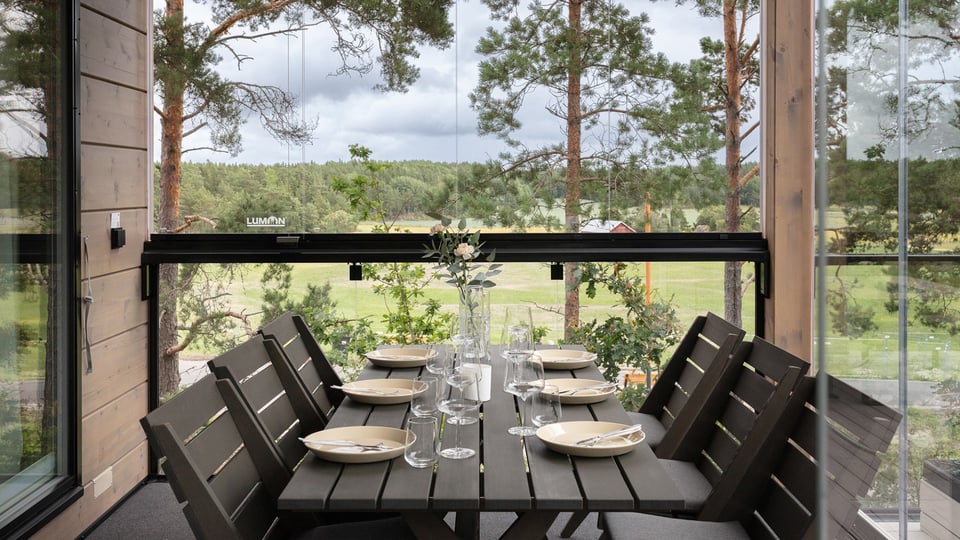 With Lumon Glazing Systems, it can.

Lumon has been enclosing balconies with frameless retractable glazing for over 40 years. The solution is simple. Glazing is installed on-top of railing, or sits floor-to-ceiling and follows a guide that sits low to the ground. Glass slides independently from another or together as a wall, towards its destination and stacks in front, or folds.

1. Lumon Balcony Enclosures Expand Balcony Usage
Whether one lives in a place marked by typical four season year, or a tropical area marked by hot and rainy seasons, we all are impacted by the weather. Rain, wind, snow and cooler temperatures prevent users from using private outdoor spaces such as balconies. We have "BBQ Season" for obvious reasons, and thousands of products meant to cover up furniture from the elements. With a Lumon Glazing System, firing up the grill is now an option outside the summer months. Simply open a panel or two to ventilate and enjoy. Furniture covers are not needed considering the protection of the weather and UV (between 46-57%).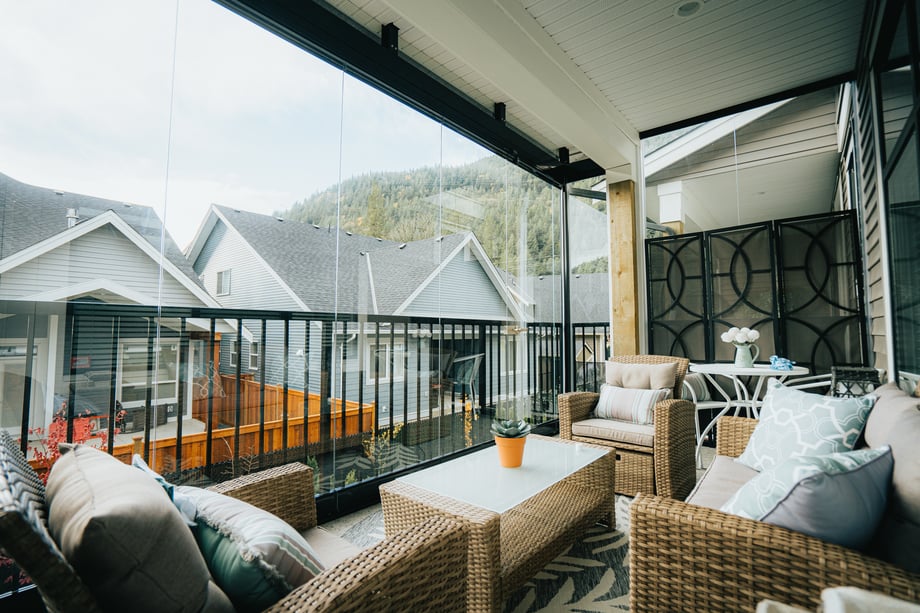 2. Lumon Balcony Enclosures Return the Balcony to its Functional Roots
Lumon Balcony Glazing provides a buffer zone from the elements. In colder fall and winter months, direct sun creates passive solar gain heating for the unit. For a single unit, one can expect a heating bill reduction; multiplied across an entire development, the overall energy footprint is reduced. Windier days can be tamed with a complete closure of the space or modified by leaving varying gaps in between each panel. Developers can feel confident that by adding this premium feature, they are contributing to the collective goal of a sustainable economy by including a feature that decreases the buildings overall energy footprint
3. Lumon Balcony Enclosures are Advantageous to Developers.
In today's market, developers have to balance the inclusion of amenities and features while keeping costs competitive. By including Lumon Glazing Systems to façade, unit owners will have a unique feature that adds functional, recreational and aesthetic value as opposed to traditionally upgraded features such marble countertops, radiant heating and etc. Including a functional outdoor living space is sure to stand-out from other developments. With the system being frameless, the look of the façade is left unchanged.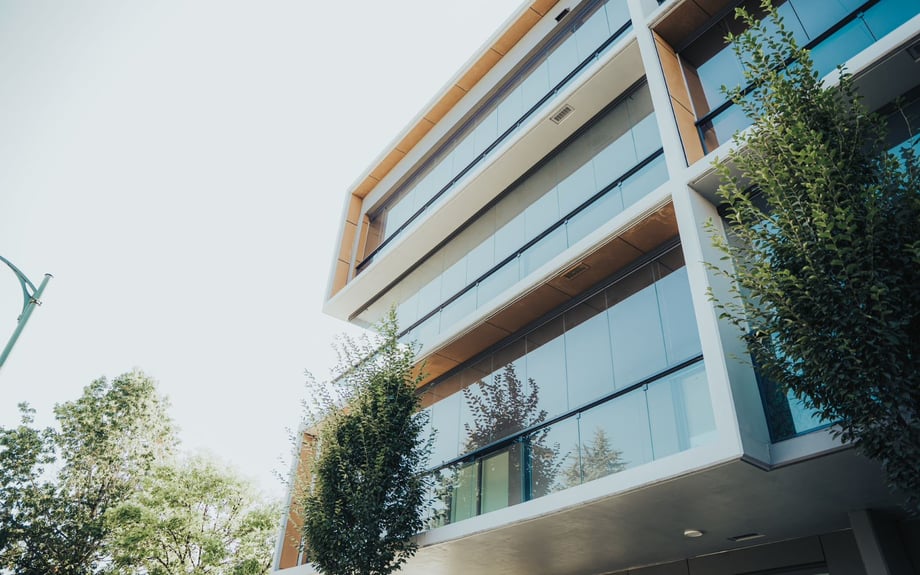 Follow the link to learn more

FAQS