Especially in countries with colder climates, like those in Canada or Finland, where Lumon's product has originated from, summer may feel much too short... which is why its important you can make most of it! With an enclosed sunroom, you can add a lot more life to your patio for well into autumn and throughout spring, and even into winter.
Can you use a three-season room in the winter? Sure, why not! Three season rooms are actually in many ways more useful than four season rooms. You can read more about that here.
Here's the best ideas for how you can make the most out of summer in your outdoor living space:
1. Host a BBQ party
One of the reasons a retractable room is great is because you can open up the panels of the room so that you can even BBQ inside the room. With a four season room, this can be difficult to do. Plus, you can host the BBQ in rain or shine! One of the greatest ways to enjoy your enclosed sunroom space is by hosting dinner parties, because by being outside while dining, the whole dining experience is enhanced with the senses being brought to life by the great outdoors.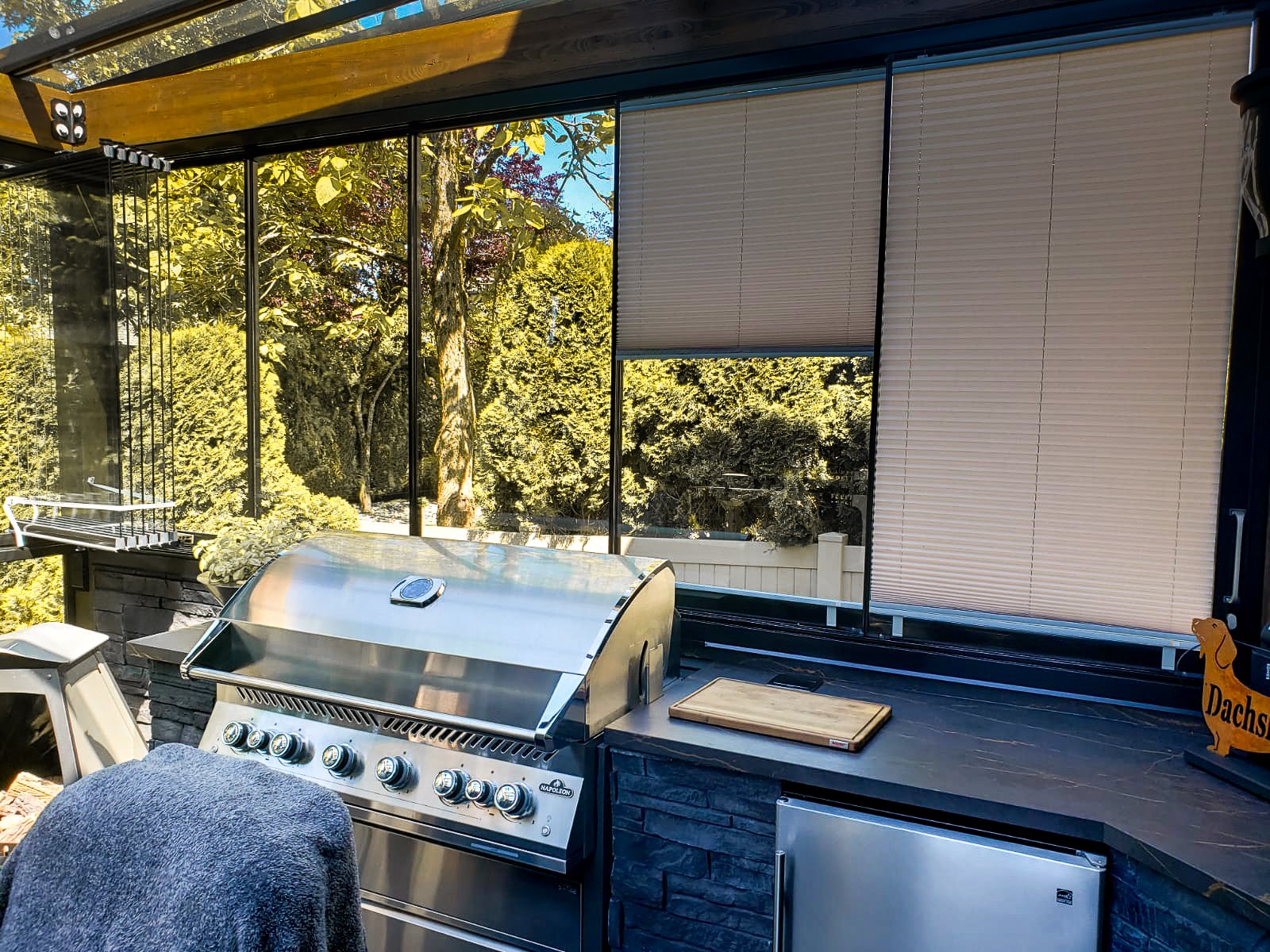 Retract the panels open and enjoy a BBQ evening with friends or family!
2. Enjoy Vitamin D and yoga outdoors
With your glass enclosure and patio cover, you are shielding yourself from the sun's harmful UV rays, while still enjoying the sun's benefits! A great way to use your outdoor living space in the summer is to bring your exercise bike or yoga mat outdoors. If the space starts to get too warm, just open up the panels for a nice breeze.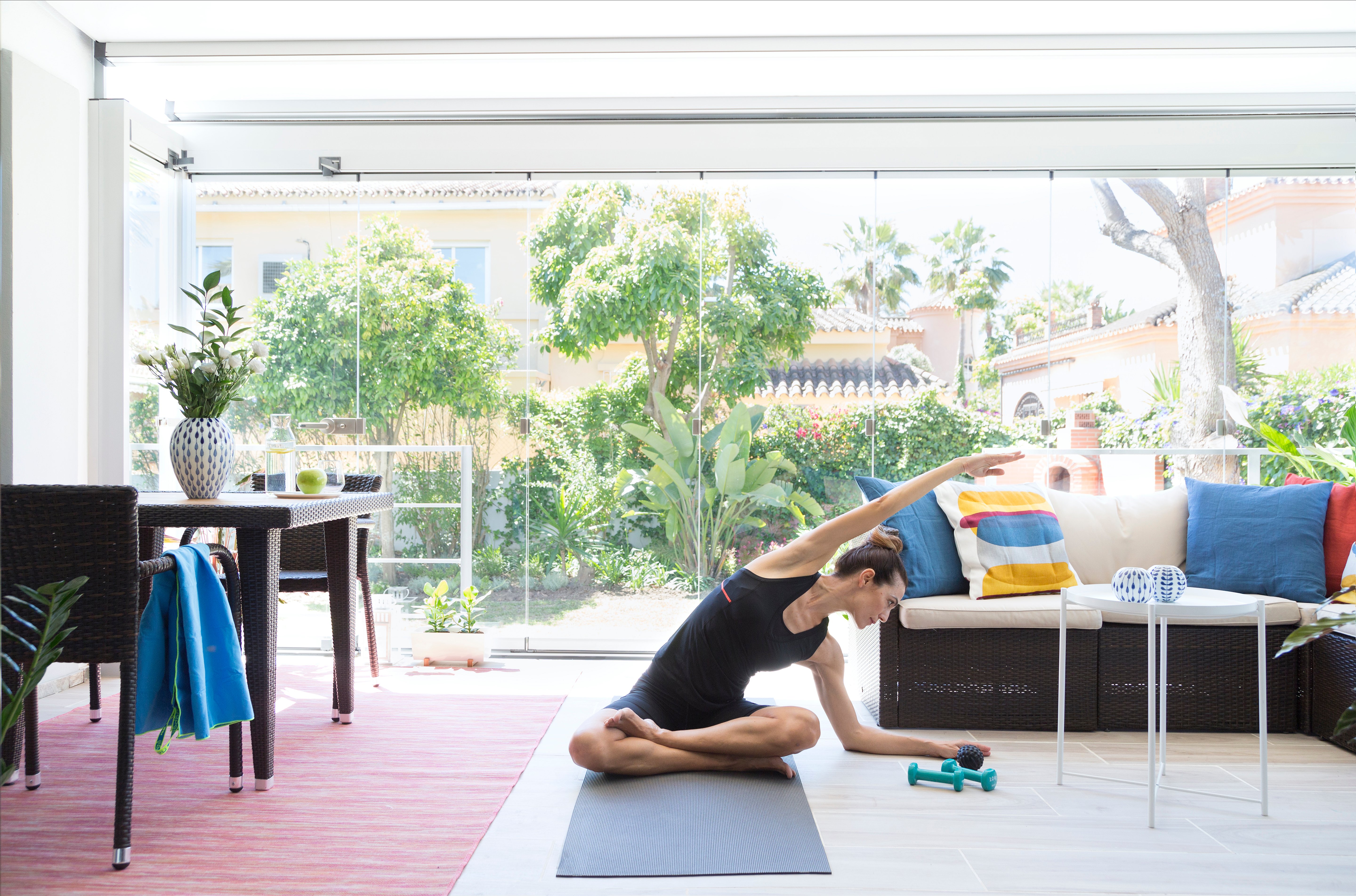 Bring your yoga mat outdoors!
3. A play space for the kids (or your pets)
Another great outdoor living space idea for the summer is to make your sunroom into a play space for your kids or pets. Yes... more room for everyone in the family! During the warm summer days, the enclosed retractable sunroom is an ideal space for summer fun. Have a games night, a play date, host a birthday party... The ideas are endless with Lumon's retractable glass solutions!
You can also let your plant friends enjoy the great outdoors in the sunroom.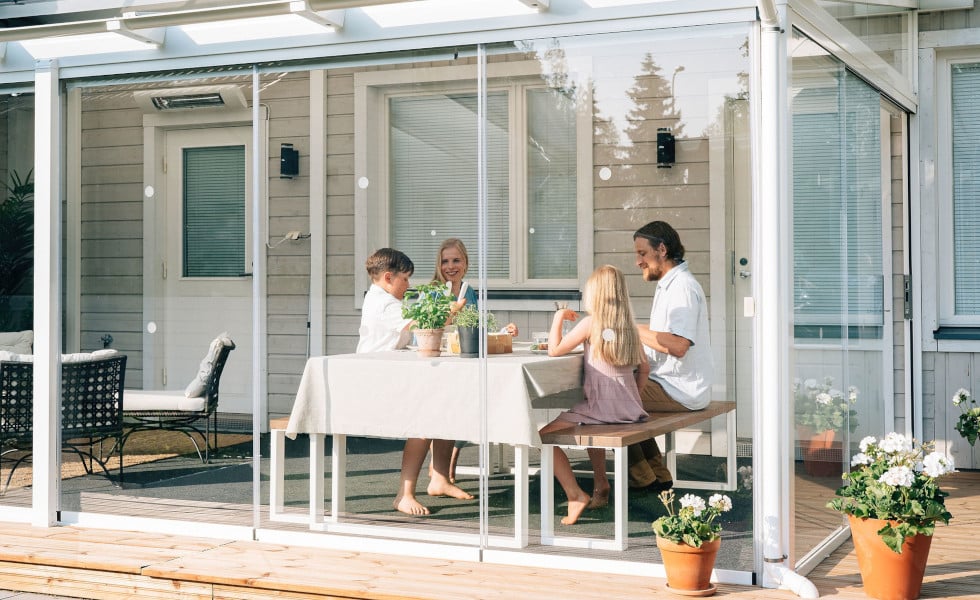 A space for summer fun
Ready to make more room for life for your home? Let's get started together by booking a free consultation from one of our professional Design Consultants. Here's all you can expect from your first in-home visit.
With ❤️,
The Lumon Team
Better homes | Better life | Better world
Lumon - more room for life.