Many countries are experiencing heat waves, as is Canada... Often in summer heat, all you want to do is to enjoy the comfort of air conditioning, but then you're missing out on the warm waves of summer, which, as we know, don't last for too long in northern countries.
Sunrooms can be great in-between spaces, where you get the best of both worlds. However, in the summer, even these spaces can get quite warm. One benefit is that the space acts as a buffer to your home, so the cooling needs for inside your home may actually be less.
Here are 5 ways on how you can keep cool in a summer sunroom:
1. Enjoy a cold lemonade
Summer sunrooms are the best spaces to enjoy summer BBQ's and a sip of cold lemonade. Keep yourself cool by having a summer BBQ with friends. If you want to have fun with your kids, the sunroom is a great place to give them more room for play... perhaps have them set up a lemonade stand inside the room!
Customer's often tell us how one of the best ways to put their space to use is by enjoying more dining moments in their outdoor space:
2. Open up the panels
A summer breeze is what we all need. In a retractable sunroom, you have the possibility to slide open the panels in a way that allows for a nice breeze to come through the space. With retractable screens, you can also make sure that the bugs stay at bay!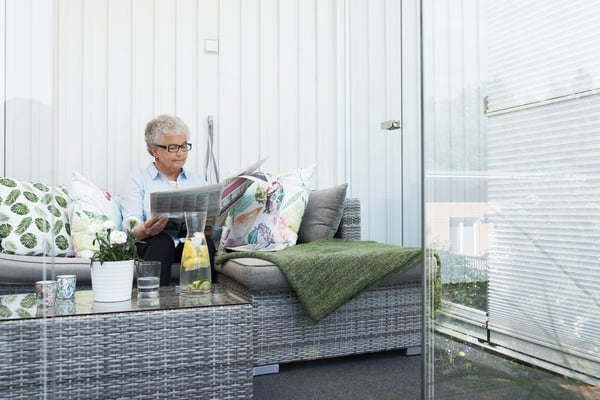 3. Install a ceiling fan
Yep, in addition to having the possibility of opening up the panels in your room, you can also additionally have a ceiling fan, which ensures circulation in the room! You can read more here about why it is so important to have good ventilation in your home, and how a retractable sunroom can actually contribute to the overall health of your home.
4. Protect yourself with blinds
Another great reason for a sunroom on your patio space is that you protect yourself from harmful UV rays. To further improve the privacy and protection of your space (namely from the sun), blinds are a great option. Easily adjustable blinds help to make sure that the amount of sun coming in is just right.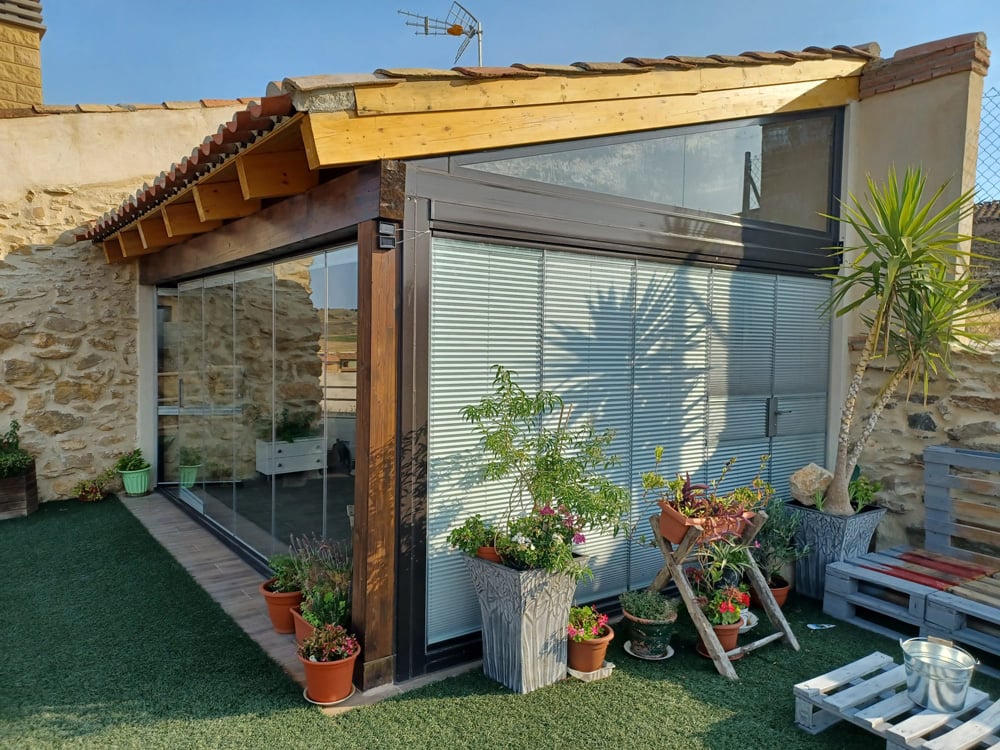 5. Linen is a great material for summer
Did you know that linen is a great material for helping you to keep cool in the summer? Put on a linen outfit, and you'll feel the difference! As for dressing up the sunroom... linen curtains are a sustainable, classy, and cool choice. Especially white curtains help to repel the sun's overwhelming heat, so you can best your space. You can read more about why a sunroom is a sustainable choice here.
Summer in the heat can be fun! Just make sure to take the necessary measures to enjoy your retractable sunroom in the summer heat. Ready to get started on building this space that will help you enjoy more of summer? Book a free consultation with one of our Design Consultants today!
What does a home consultation look like? Read all about what you can expect from here!
With ❤️,
The Lumon Team
Better homes | Better life | Better world
More room for life.