For those who love dining outdoors, Lumon provides the optimal solution. Dinner parties outside and BBQ season can last well into the late autumn season in your enclosed retractable sunroom. What's best is that the glass panels can be opened for ventilation, so for example barbecuing inside is made possible, if sufficient ventilation is ensured. Why is dining in a Lumon room a special experience? Here's four reasons why!
---
4. Embrace the surrounding nature while eating
One of the best things about enjoying dinner in a Lumon room is being able to enjoy the surrounding nature while eating. Sitting comfortably inside, there is no need to worry about the blowing winds or bugs disturbing your dinner set-up. Enjoy the beautiful views or your backyard garden through the seamless glass walls, or if the weather is favorable, retract the glass panels to the side to allow in the sunshine. Fulfill your senses with an outdoor dining experience!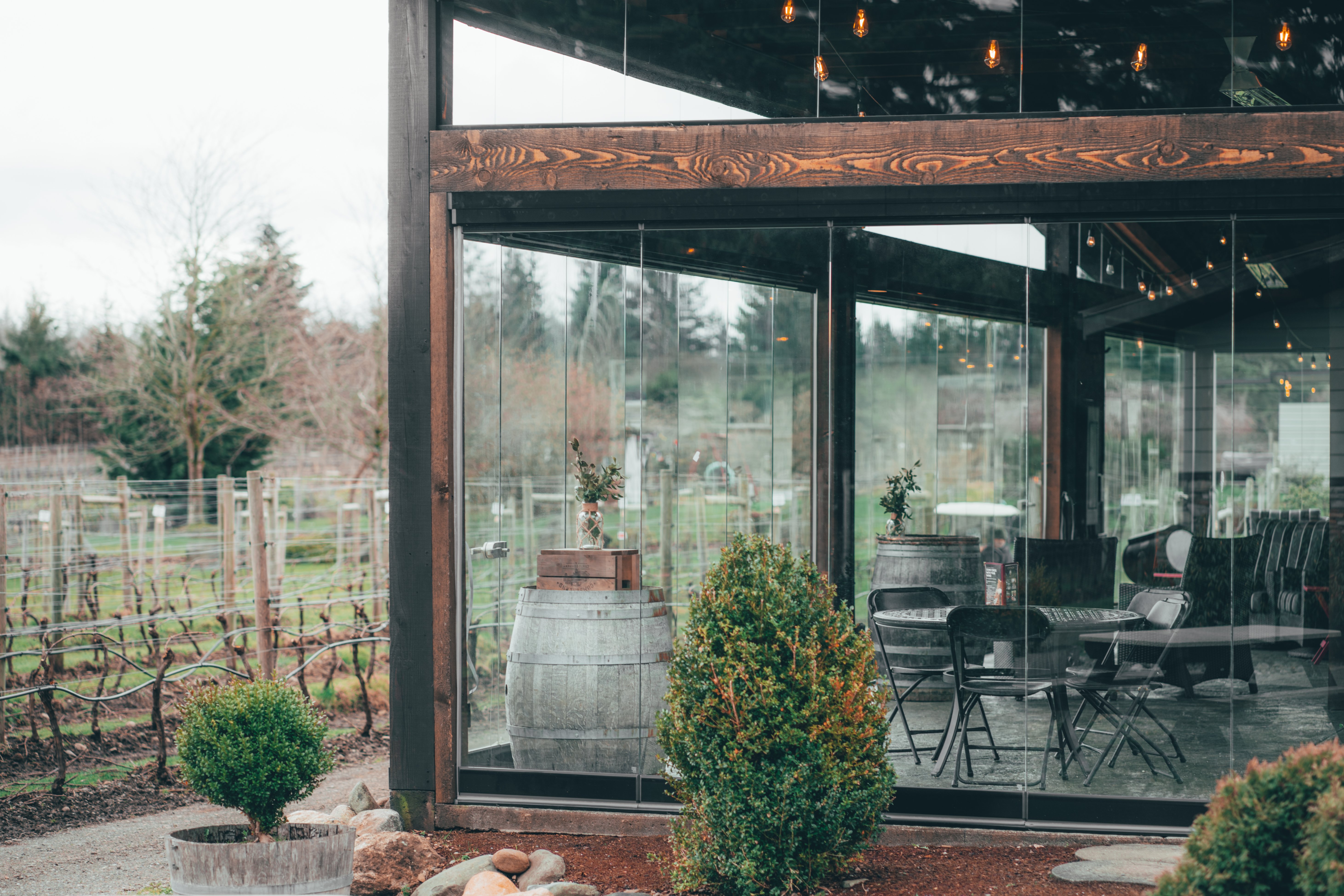 Embrace the surrounding nature while dining | 40 Knots Winery
---
3. Dine outside, no matter the weather
Especially with the approach of autumn, dining outside isn't really that inviting any longer. With an enclosed room, however, the outdoor space can be used throughout the year to dine outdoors. In the colder months, set up a space heater or lay out a thermal rug for extra heat.
Enjoy the autumn rains and watch the falling leaves and changing colors while cozying up inside with a nice meal. In the summer, keep unwelcome visitors such as bugs and animals at bay!
With our sliding or retractable glass door systems, there is also the possibility to add screens or blinds for extra protection and privacy.
Discover more benefits of sunroom glazing here.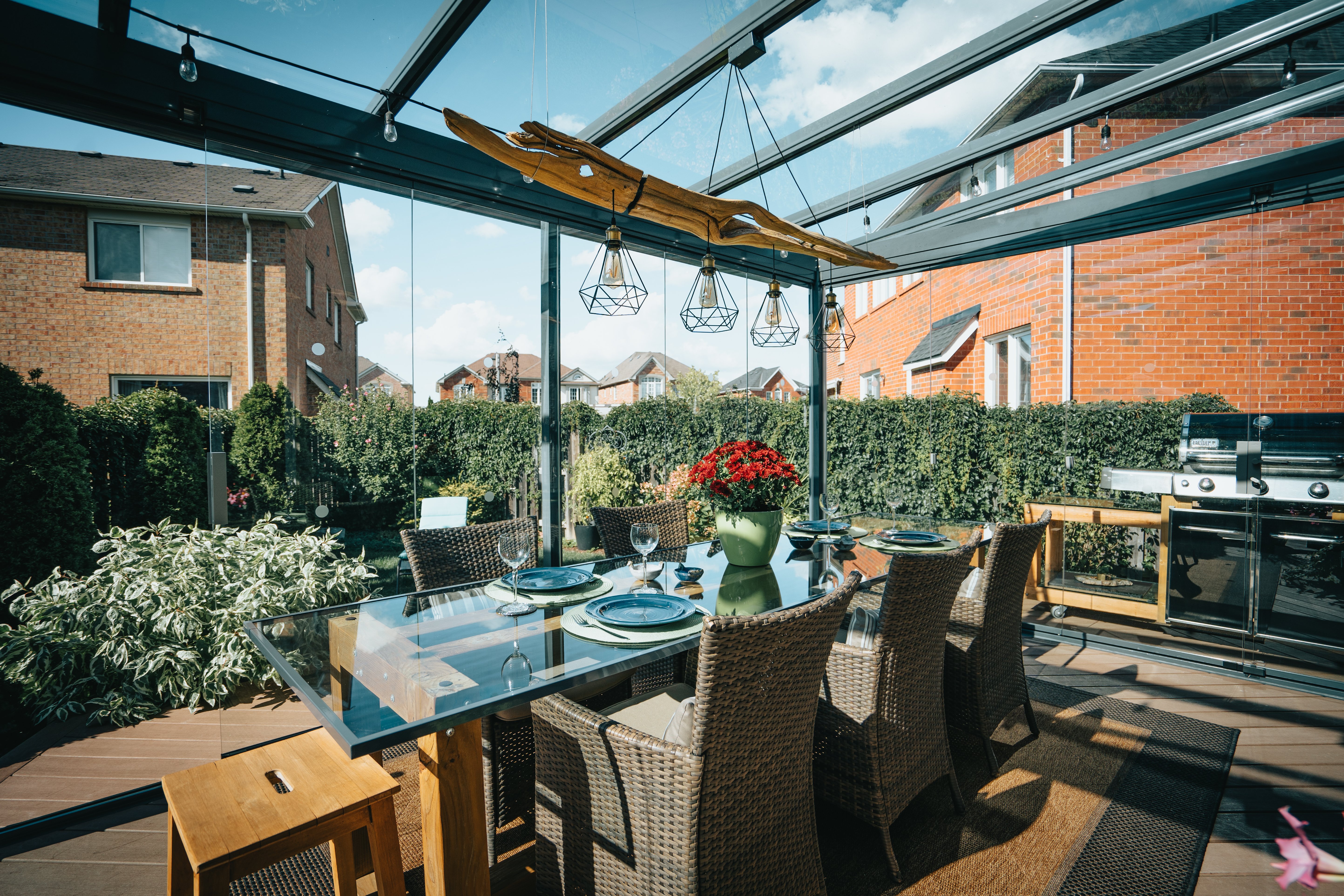 Dine outside: rain or shine!
---
2. A space for gathering
Having a Lumon room provides an additional space to the home, and isn't your traditional dining room. The space can easily be built to be one in which friends and family can gather together - a special room in the home. And, what better way to bring people together than a nice dinner?
In restaurants, adding retractable glass to the patio also adds dining space, so you can welcome in more customers!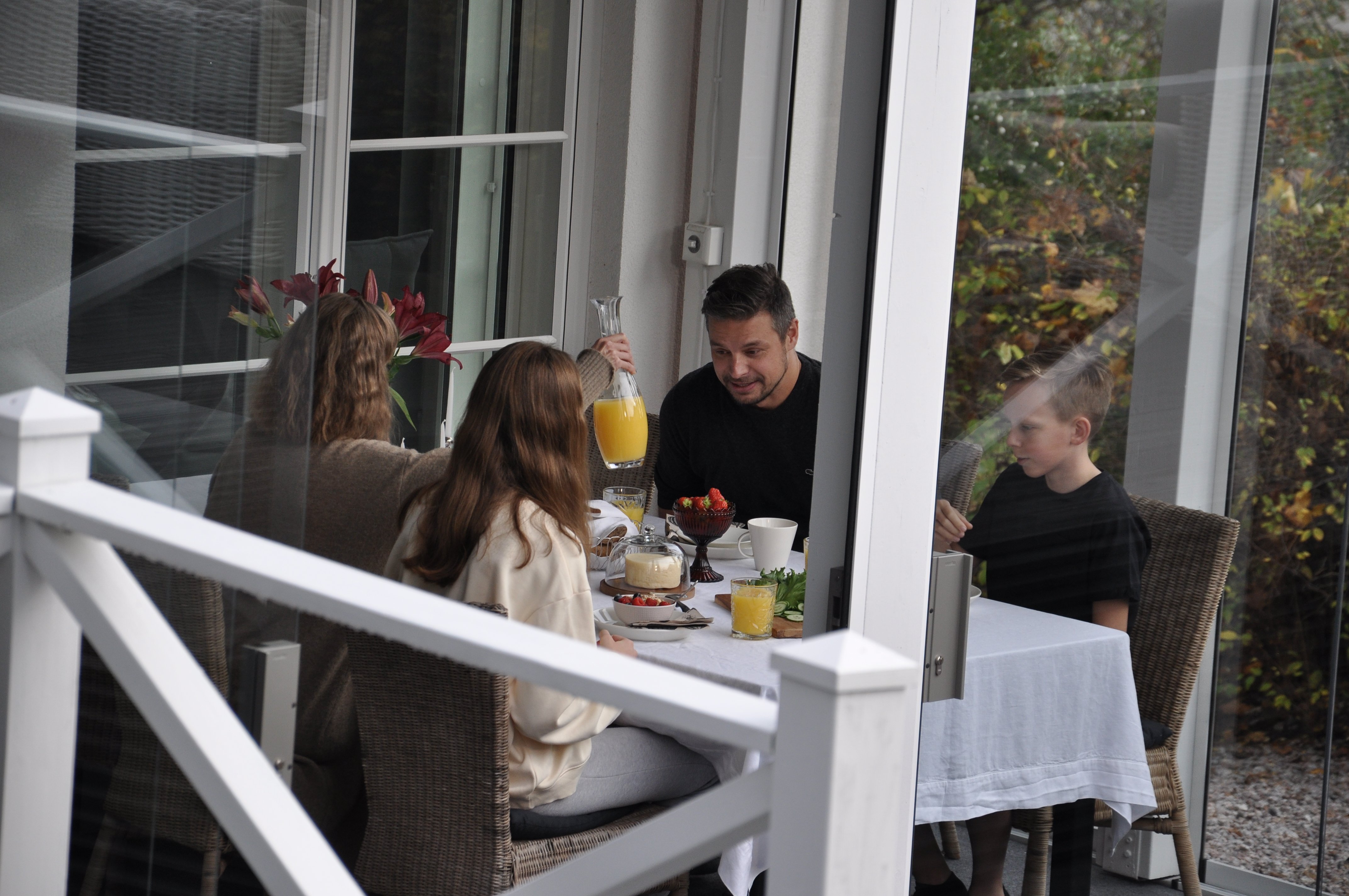 Make your outdoor space the special place of your home
---
1. Customized to your home
When designing your outdoor space, our professional Design Consultants help you to design a space that is just fit for your home. At this point, its also good to consider if the sunroom will be utilized for dining or how exactly the space will be purposed. That way, our Design Consultants know what to take into consideration so that your new and improved outdoor space can be used exactly how you wish. For example, for dining outdoors!