As a restaurant owner, you're in the business to create a memorable dining experience for your guests. In today's competitive environment, it may however be difficult to differentiate your restaurant from all the other ones near-by. One way to achieve this, however, is by incorporating a custom retractable glazing solution for your patio space... because as we know, the restaurant patio is the place to be, so why not make the most of it!
Classy and elegant design
In addition to giving the most obvious benefit for your restaurant guests, protection from the weather, custom retractable glazing solutions are also a classy solution. Adding glazing to an existing patio frame is as easy as 1-2-3, and the transparent design ensures that the overall aesthetic of your restaurant is upkept.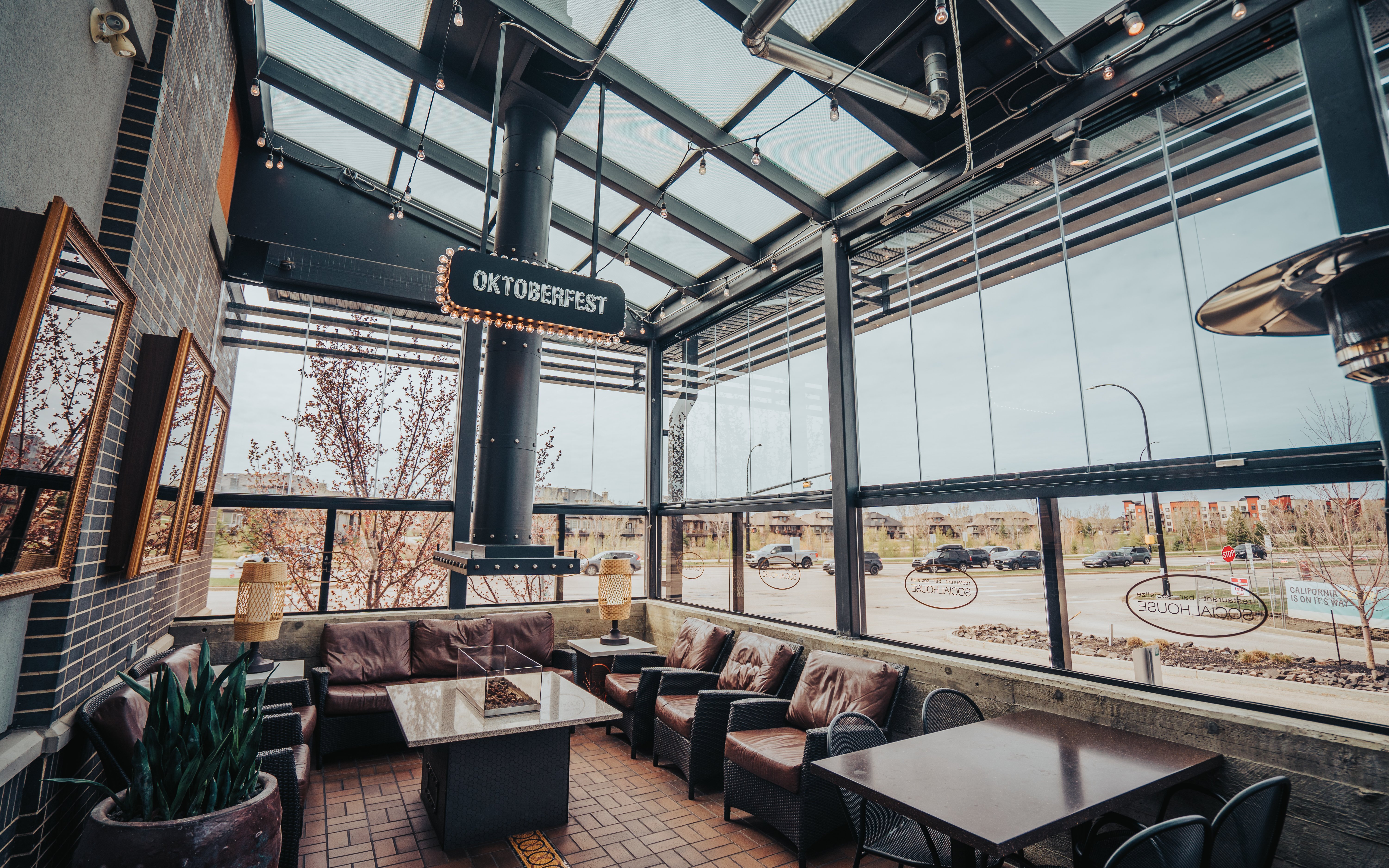 More room for dining
Another benefit of retractable glazing is that it allows for your restaurant to maximize the use of your space. Especially during peak hours on days when the weather is not favourable, it can be hard to find space to accommodate all guests. By creating this intermediary space between the indoors and outdoors, your guests have more space to sit - which also translates into increased revenue for the restaurant owner. Additionally, retractable glazing can help to create a cosy and open atmosphere, which invites guests to extend their stay at the restaurant.
Why choose Lumon as a restaurant partner:
An intimate space for guests
The addition of glazing also adds an element of exclusivity for your restaurant. The glazing adds to the privacy of the space and reduces the amount of audible noise from surrounding sources, so your guests can enjoy their dinner in peace... even on the patio! The glazing also transforms the space to be more intimate, which can be perfect for hosting private events or renting out the space for a special occasion.
Read more about how Smuggler's Trail enhanced the dining experience for their guests >>
There are many great benefits to the addition of custom retractable glazing solutions to your restaurant space. This solution has become increasingly popular amongst restaurant owners in recent years, and for good reason - it goes to the core of what a good restaurant is: a quality environment paired with quality food. Profits are of course a benefit, but what matters more is that glazing enables a new era in the outdoor dining.
Transform your restaurant space into a place for memories. Get in touch with your local consultant today!
With ❤️,
The Lumon Team
More room for life.