As far as statutory holidays go, Family Day is a relatively new one. The reason for the holiday is simple: spending quality time with people who matter most.
Sure it's amazing to have a long weekend to reconnect with our loved ones and strengthen family bonds. But Lumon strives to provide you with a place for spending quality time with your fam jam, each day throughout to year!
Let's look at some reasons why Lumon glass enclosures are the best gift you can give to yourself and your family. A place where conversations runs on human connection instead of cellular signal.
Add a little luxury to your life
Sunrooms are a perfect way to give yourself a gift add a little luxury in your life. Wanna know the best part? When you invest in a sunroom, you won't be putting in money for a depreciating asset. Instead you will be adding more value for your property. Although sunrooms might look like a big investment at first glance, the benefits you get out of sunrooms are immense. See what makes the price of a sunroom here.
What's better than building up wealth while relaxing? Nothing comes to mind.. except quality family time of coarse! Get started with getting a custom quote to turn your backyard dreams a reality!
Stretch out a part of your family routine into your outdoor oasis
We might enjoy the winters during Christmas but let's be honest, January and February are bit of a stretch! Most people tend to spend their evenings in a blanket cocoon during these months. The good news is that a sunroom can help you with boosting your mood. You'll have all the sunlight you need right in the comfort of your own home, no matter how chilly it gets outside.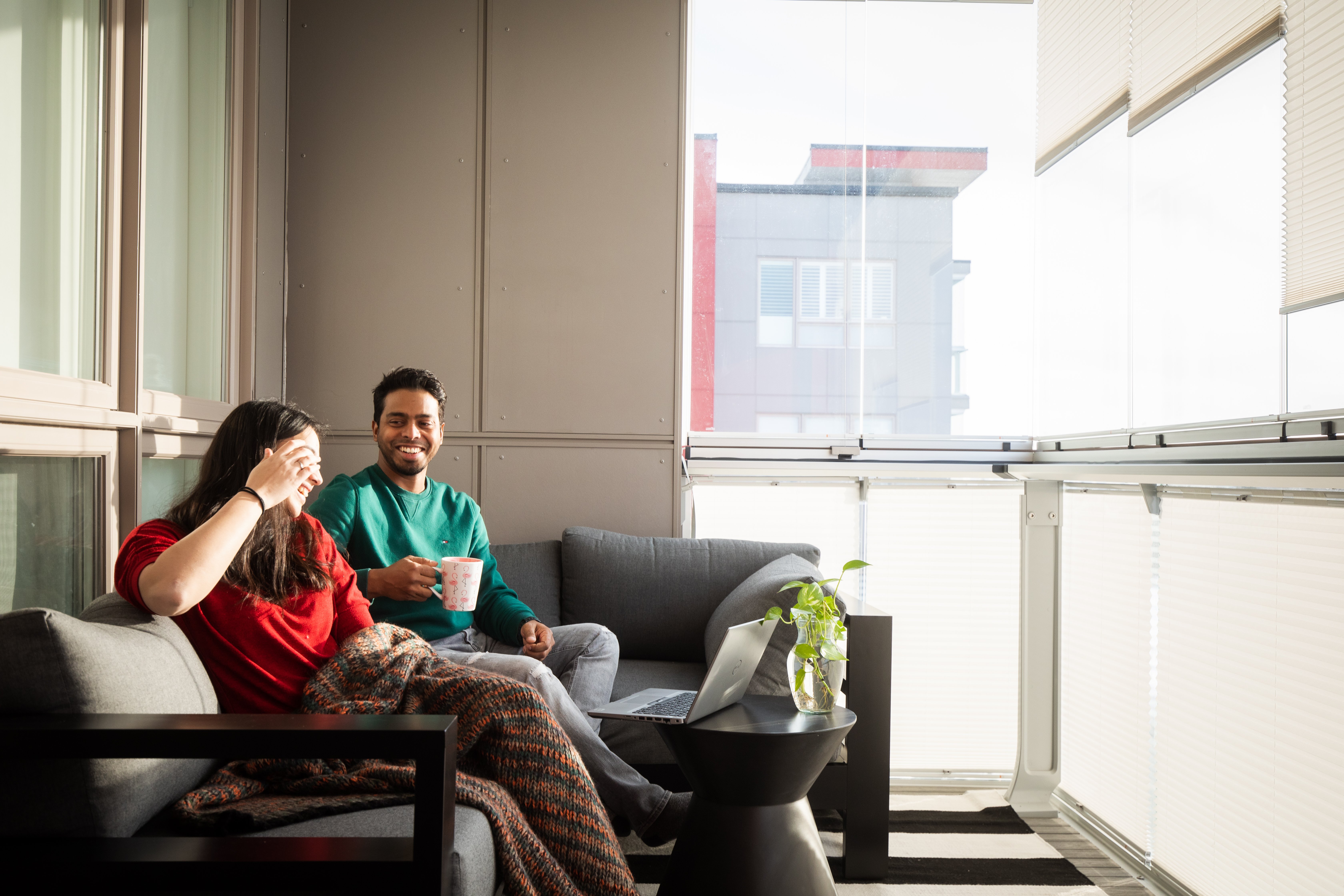 By making sure you place a part of your family routine in your sunroom, you're not only getting more quality time together but also making a big impact on your and your family's mental health by getting them to enjoy the outdoor! It can be something as simple as watching your favorite sitcom in your sunroom or having your dinner out there!
Use it as a playroom for your kids
Do you have kids or grand-kids who might use some extra space to play? A sunroom will be an ideal place for that!
Allow
your kids
to
store
their
toys
and
use
the sunroom
as
a
place
to bond with them and
have
a
good
time.
Your sunroom can be a place
where
they
may
play
to
their
hearts'
content.

Best

of

all,

they

may

benefit

from

the

sun's

many

health

benefits

while

remaining

safely

indoors.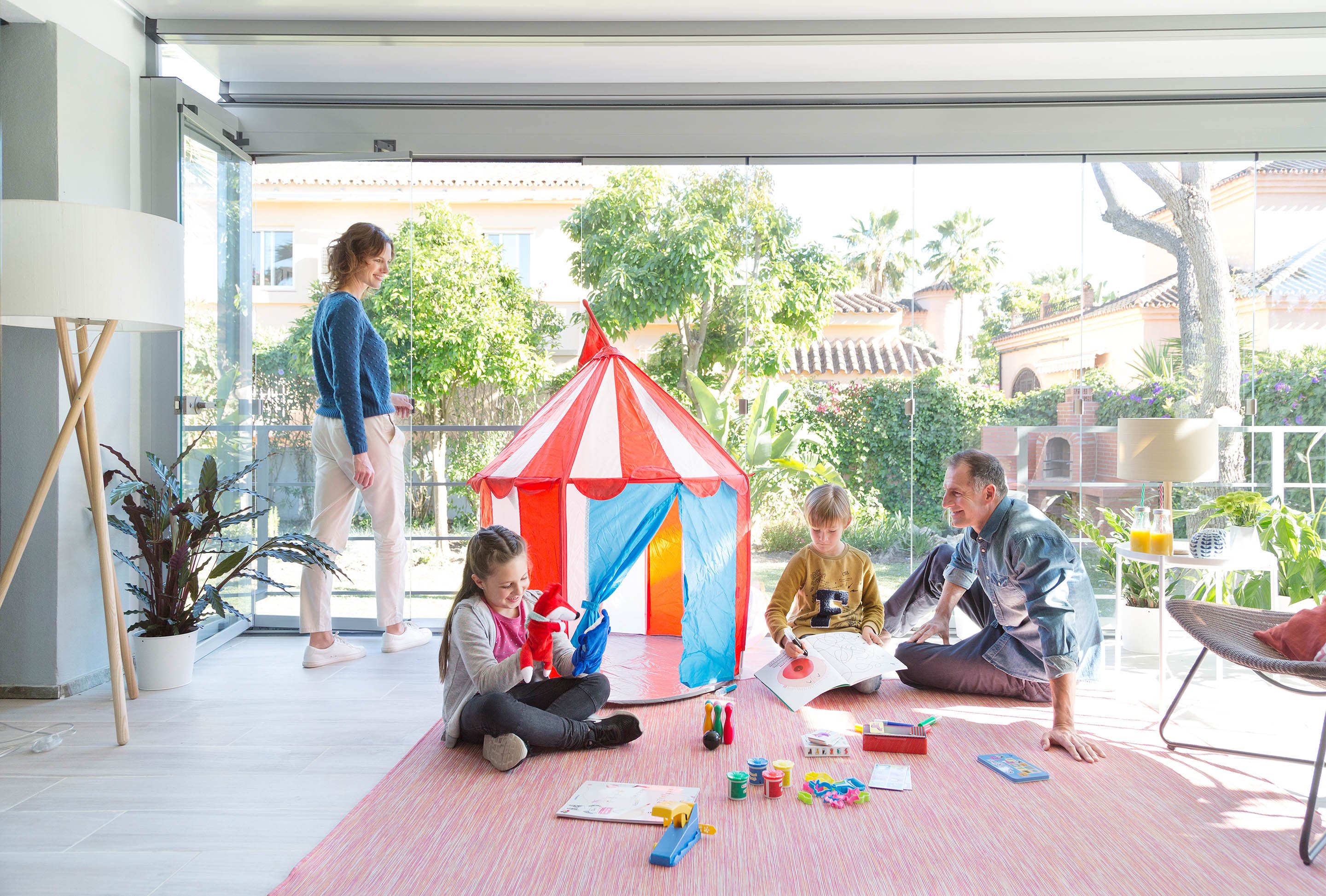 Our new Lumon Glazing comes with child lock making it completely safe for your kids to play in the sunroom by themselves. You can read more about our new product here. If you live in GTA, you can also register for our

Product Launch

for the new product! Talk to one of our design consultant's there to help you create a better home for yourself!

Now that you're read what we had to say, how about you hear how Nick was able to use his sunroom throughout the year and how his grand-kids over spending time in his backyard now!
Are you ready to rediscover your potential of your backyard? Our design consultants are just one form away! With our customized retractable sunrooms, your family life will change for good!