When autumn winds start blowing, many of us move our outdoor furniture indoors and say farewell to outdoor living until the next year. Moving furniture back and forth from the storage to the outdoor space may become a redundant task after some time, and it seems to only be followed by a spring-clean up for the patio or balcony.
What if the case could be different? One of the benefits of enclosing your balcony or patio in retractable glass is that maintenance is minimized. Not only does the glazing protect the structures of your home, but actually helps to keep the space cleaner year-round. Your outdoor furniture can easily be left outdoors, and you won't have to worry about doing a deep clean every time the snow melts.
In fact, when many are packing up their outdoor spaces for winter, we are just getting started. Autumn is by far the coziest season for your outdoor living space. The space is still comfortably warm, especially on sunny days, and the darkening evenings make for the perfect opportunity for a cozy candle-lit evening.
Here's three tips on how autumn is made into the coziest season for your outdoor living space
1. Bring in the light
Lighting is a great way to bring out the character of your outdoor space. Against the dark night sky, lighting in the outdoor space brings alive the facade of the home. In Lumon rooms, a great benefit is that sustainable LED -lights can be integrated into the roof panels of the room, providing for a neatly integrated and environmentally friendly solution. Lanterns and candles are also a great way to add sparkle to the room. A candle-lit room, friends, blankets, and hot drinks make for a perfect combination.
Need some privacy? A well-lit glazed room can attract attention from passers-by. In densely populated areas, you may want to consider adding blinds to your glazing, which can easily be adjusted for optimal privacy.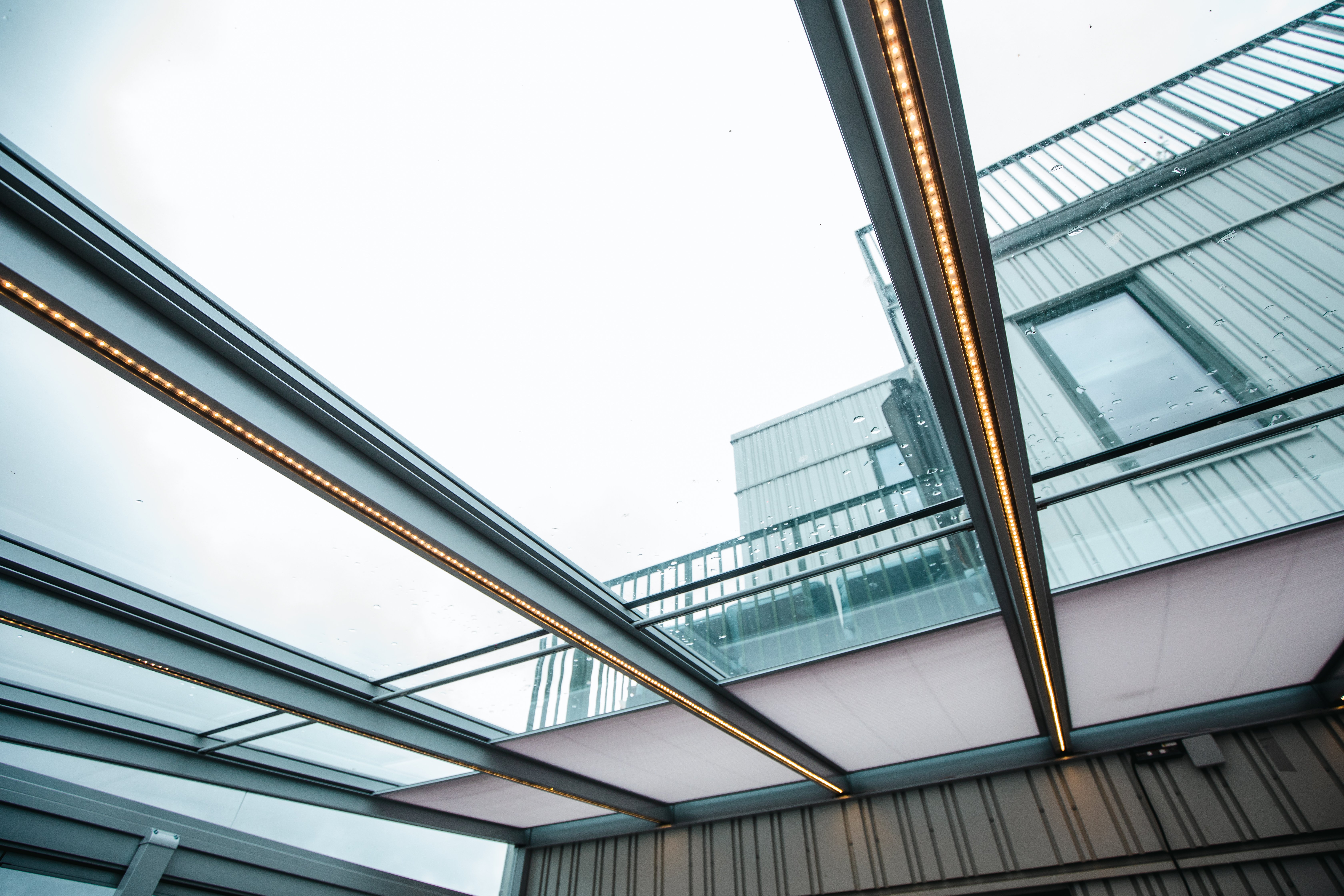 Integrated LED -lights paired with roof blinds
2. Get close to nature by bringing in the colours of the season
A seamless glazing solution brings you, quite literally, closer to nature. While being protected from the elements, you can still enjoy the changing of the beautiful autumn colours. A great tip is to select neutral colours for your main furniture pieces, while pairing these up with plants, throws, pillows, and smaller decor to match the season. Having the same main pieces for the room is a sustainable choice, as well as a practical one. You can read more about the best materials for your outdoor living furniture here.
The seamless glazing transforms the autumn backdrop into a decor element - almost like a painting that can act as a source of inspiration for decorating! That is one clear benefit of glazed spaces for lovers of interior design... there's more room to put your creativity to play.
A true cherry on top is bringing in some autumn plants. One of our top picks is some beautiful Calluna's!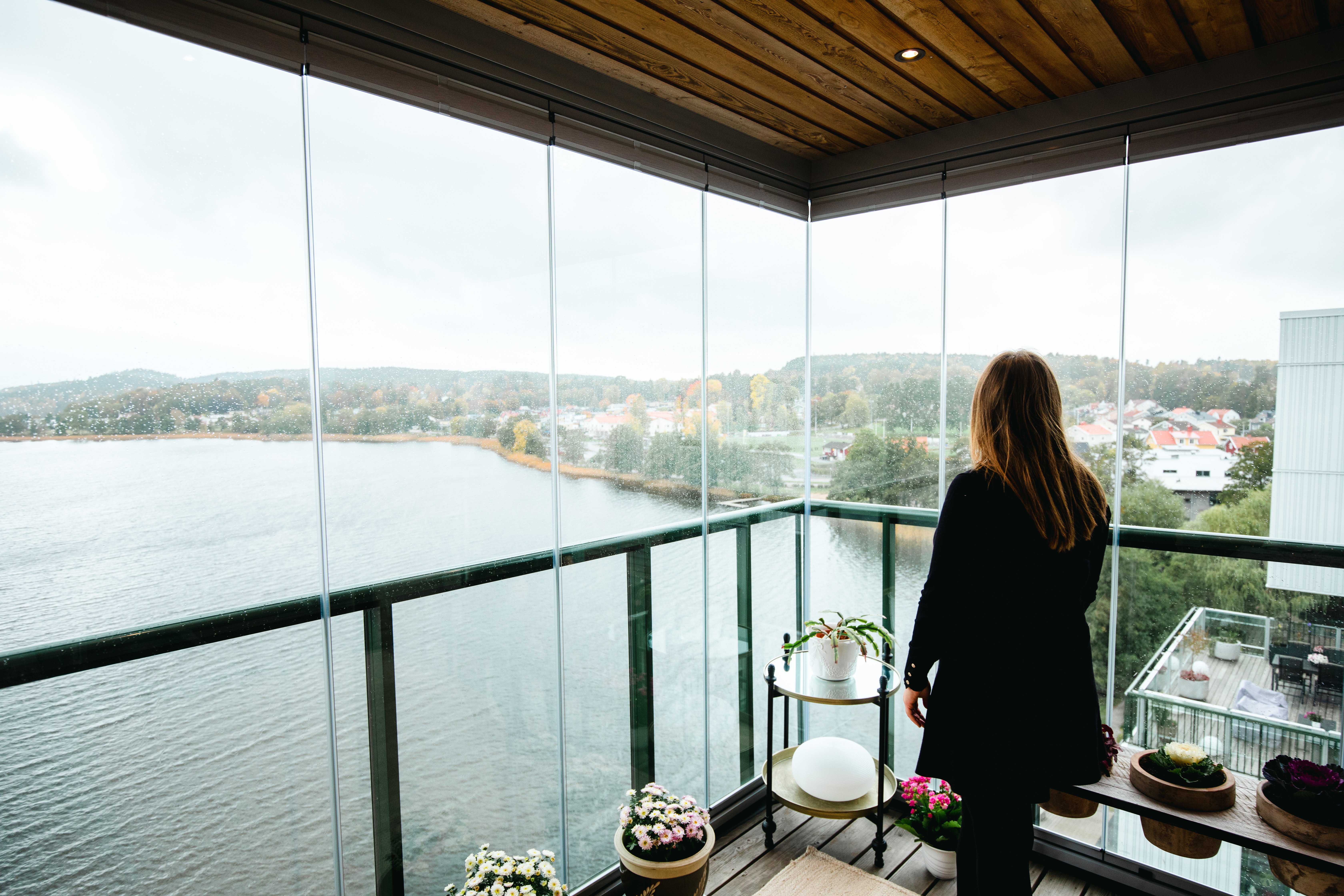 Enjoy seamless autumn scenery
3. More room for autumn
The conclusion is this: we can enjoy much more of autum on our outdoor living spaces with the addition of glazing. A glazed space opens up the opportunity to extend the patio season by multiple months. The coming of autumn does not need to mean the end of the outdoor living season. With chilly weather outdoors, the outdoor space can be made cozy and comfortable with a warm rug (thermal rugs work especially well), and some beautiful lighting.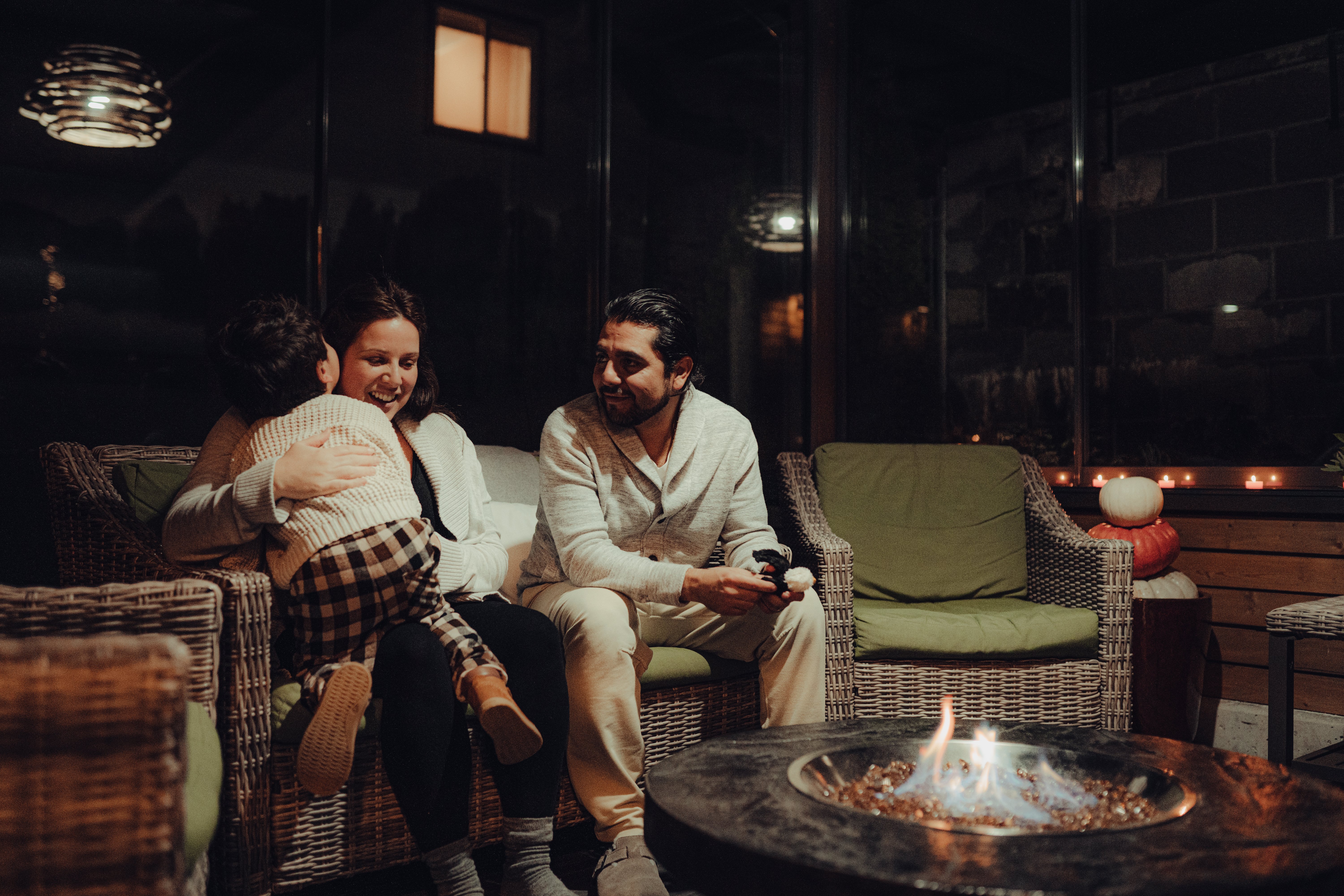 More room for cozy moments
This 'additional living room' adds to the usable space in your home, enabling more room for outdoor living, whatever the weather.
Get started on building the coziest room of your home today by booking a free consultation with our professional Design Consultants. From consultation to installation - here's what you can expect of the process.
With ❤️,
The Lumon Team
Better homes | Better life | Better world
More room for life.