Sunrooms don't just contribute to the physical well-being of your home, but also to the physical well-being of its residents, or yourself. We spend a lot of our time at home, and it is important to consider how the home can be made into a safe, healthy, and happy environment, which enhances your well-being rather than taking away from it.
The start of a healthy home begins from its exterior. Things like natural light, thermal health, the views from your home, ventilation and air quality all impact the healthiness of your home. These things also contribute in our outdoor living spaces. For example, if the outdoor structure, such as a four-season sunroom, is not built well, there may be challenges with moisture and ventilation.
A three-season solution helps to keep your home healthy, especially when retractable. In a three-season sunroom, you can easily adjust glass panels to allow in sufficient ventilation, and to keep temperatures in your home at optimal.
Let in the light
Light is essential to the comfort and beauty of your home. Natural light boosts the mood, nourishes your house plants, and gives warmth to your home. In a sunroom, the challenge may be that the structure actually blocks the flow of natural light. This is why it is important that the sunroom is seamless or nearly seamless. Additional bulky structures take away from the natural flow of light.
While you want the sun to still flow into your home, you still want your outdoor space to be protected. Sun blinds and the retractability of the room allow for you to adjust the amount of daylight flowing in.
Did you know? Both our sliding and retracting sunroom glazing solutions come in a seamless form? This way you can enjoy the views, while still maximizing the benefits of the sun. You can read more about our new and improved sliding glazing solution here.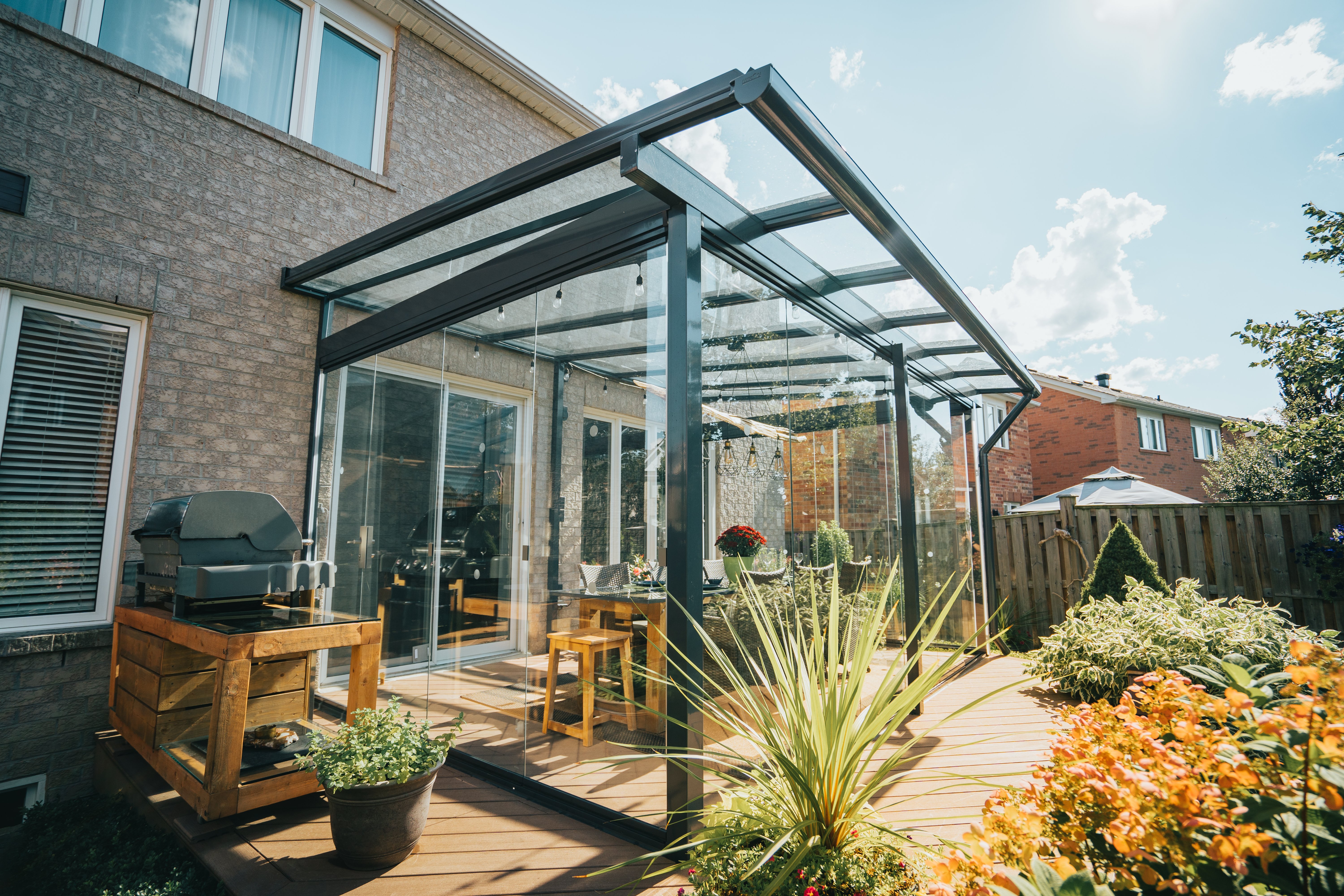 Ventilation is key
A lot of the times, sunrooms are an 'after-thought' for the home. However, the nature of this is changing... Many are considering their outdoor spaces one of the most important spaces of the home. For example, Wayne spends most of his time outdoors, now that he has a retractable glazing system:
Because sunrooms may be an after-thought, it is important that a proper foundation is laid for the room. You can read more about optimal foundation solutions here. It is also important to consider sufficient ventilation, otherwise the sunroom can be a moisture-filled space, that will not add to the enjoyment of your life. In a three-season retractable room, you can ensure that there is sufficient ventilation to avoid the build-up of mold and mildew. The air in your outdoor space is fresh and clean, yet you are still protected from the elements and unpleasant weather. With some greenery, you add to the healthiness of the room!
Are you ready to start exploring sunroom solutions for your home? Check out our events page to see if we have any events coming up in your area.
Enjoy the views
The visibility we have from our home to its surroundings is a significant contributor to our overall feeling of relaxation in the home. Structures that block you from enjoying the surrounding environment can feel frustrating to have around. Exterior structures should never take away from the façade of the home, nor add something to it that does not contribute to the overall look of the home. For this, a seamless solution is best. Seamless solutions allow for a maximum enjoyment of the views both inside the home, as well as inside your sunroom or exterior space. The best solution is a glazing option that is retractable, so that when the weather is nice, you can enjoy the surroundings as if nothing was there.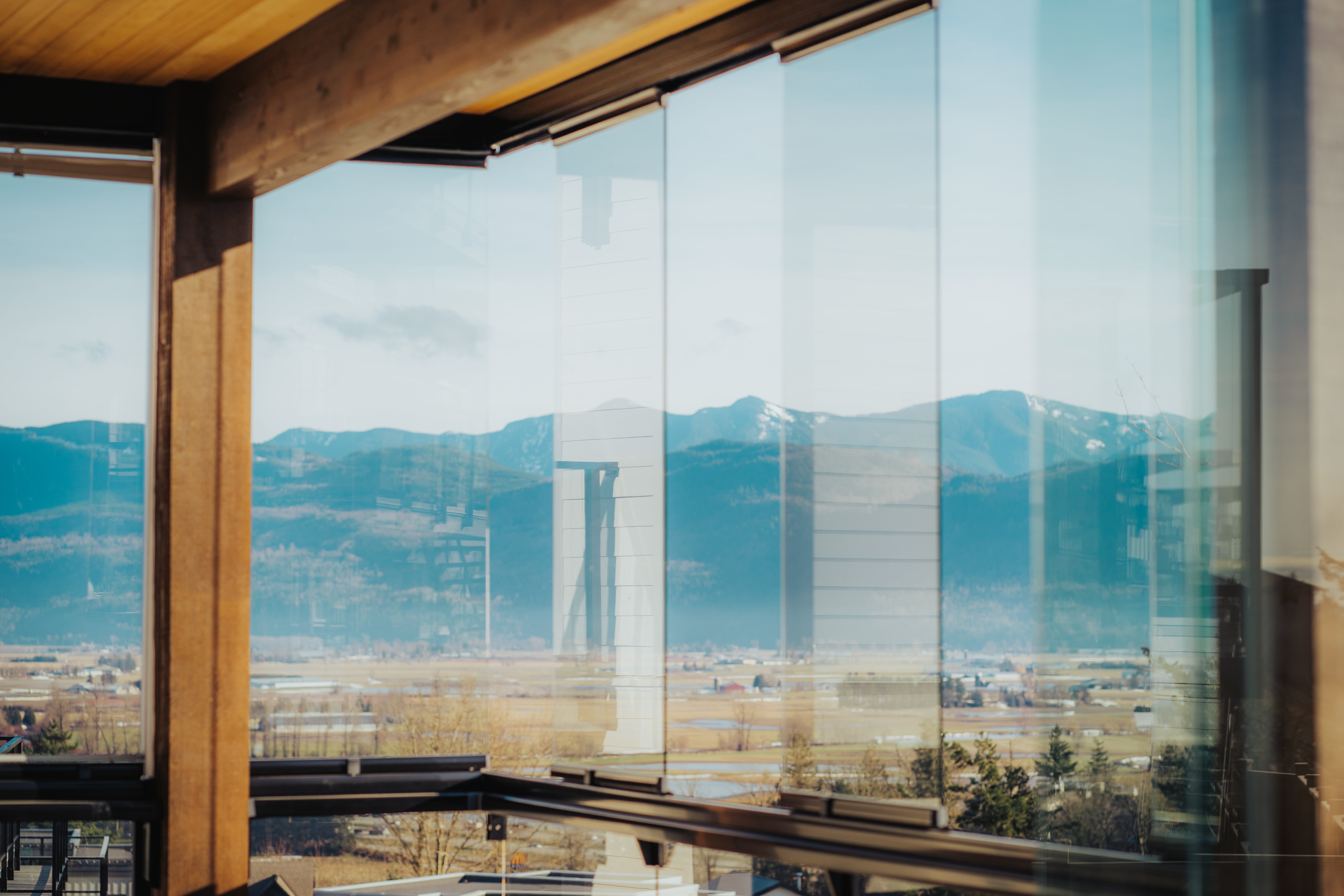 Use the space for wellbeing
Not only does a sunroom add elements to the home that contribute to its physical wellbeing and longevity, but the sunroom itself can be a place for physical or psychological health. More moments with family, making the outdoor space into a home gym, more room for dining, more room with your children or pets... whatever the case is, a sunroom can add something more to your life that will contribute to everyone's health and quality of life.
Ready to get started on building a healthier home? Book a free consultation with one of our Design Consultants today, and begin making your home a better place to be.
With ❤️,
The Lumon Team
Better homes | Better life | Better world
More room for life.